Any in the market for a rock band featuring stuff monkeys?
Sworders Fine Art Auctioneers is offering Monkey Band, a "modern well-preserved group of three monkeys (Macaca fascicularis) playing guitars."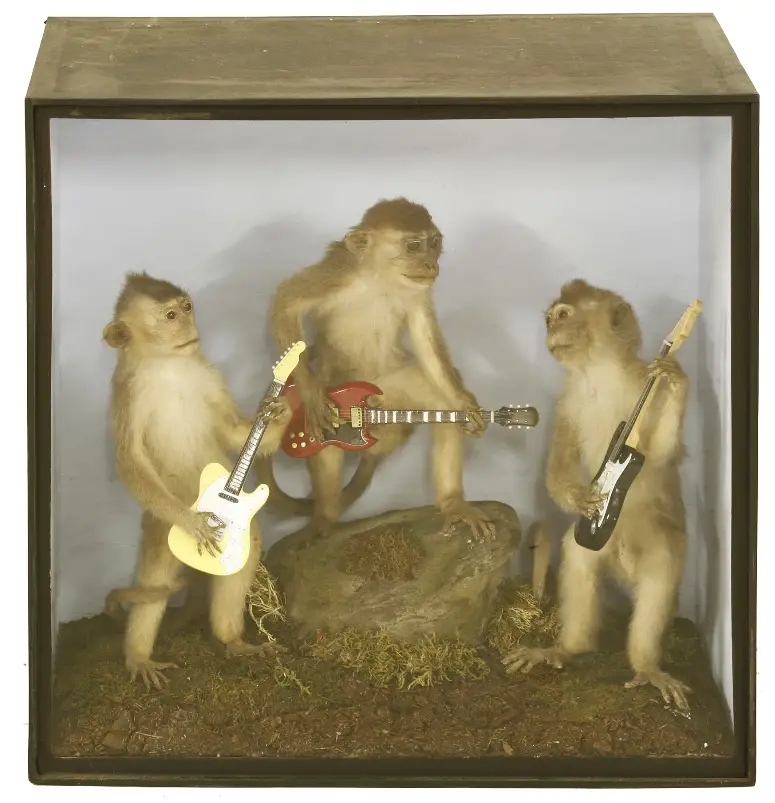 The guide price for the auction is £2,000 – £2,500 plus VAT.
I, uh, have no words. Who would (1) pay that kind of money for something like this; (2) want something like this; and (3) think of creating something like this?