Anyone Who Has Ever DJed Will Appreciate This Article on Clueless Booth Guests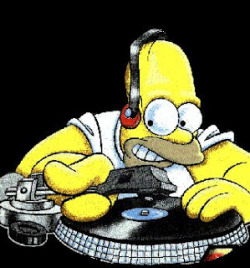 From Digital DJ Tips, courtesy of Chris Mihas. Any of this sound familiar?
Having DJed for nearly 17 years, I've witnessed first-hand how the industry has evolved, and I must say this is an exciting time to be a DJ. One thing that I don't find exciting, though, is the lack of knowledge people have about music nowadays.
Indeed, to be honest I find it very disappointing. I don't ever recall a time when people were so unsure about song titles and artists, and nowhere is it clearer than when people try to give DJs song requests. If you're a working DJ and you're reading this, then I'm sure you can relate to my point.
I'll bet you've had someone come to the booth and say something along these lines: "Um, do you have that song; it's really popular right now?" or, "Do you have the song with that guy in it? I forget the name."
I've often wondered to myself, why the heck is this happening? Has the general public always been this clueless about music and I'm just noticing this now?