Is Apple Building a Stage for U2 for the Release of the iPhone 6?
It's official: Apple will hold a major event on September 9 to unveil the iPhone 6 and, quite possibly, the much-rumoured iWatch.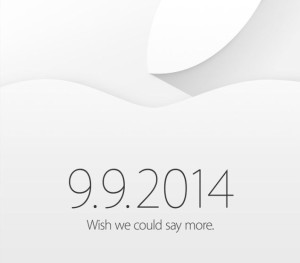 I wish they'd say more, too.  For example, what's the point of building this three-story side stage outside the Flint Center? Why would you need something like this to launch a phone or a watch?
One rumour is that it's a stage–a massive concert stage.  Apple always like to trot out a musical guest at the end of big events like these. Norah Jones, the Foo Fighters and Coldplay have all participated in the past. Could it be that this stage is being constructed for…U2?
There are rumours that U2 is back in bed with Apple after that 360 Tour detour through BlackBerry. And Tim Cook has been promising a massive splash to introduce updates and additions to Apple's product line for months. It might even be bigger than the introduction of the original Mac 30 years ago.
Hey, just sayin'.  Apple could pay for a private U2 gig with pocket money.  (Thanks to Michael for the tips.)