Apple Continues to Move Its Tech into the Car Dashboard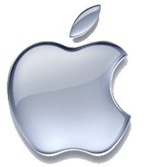 iOS in the dash is coming. It's just a matter of when. Here's Bloomberg's analysis:
While Steve Jobs regretted not making an iCar, Apple Inc. (AAPL) for years was ambivalent about the auto industry. Now it's vying for dashboard space held by Microsoft (MSFT) Corp., BlackBerry Ltd. and Pandora Media Inc.
By year end carbuyers will be able to choose from several vehicles that incorporate Apple's iPhone functions, using Siri voice controls for navigation, texting, e-mails and music. Displacing competitors in the car may be more difficult than in desktop computing or mobile phones, as the technology giant grapples with challenges including extreme temperatures, noisy cabins and long product cycles.
"It's impossible to overestimate the difficulty of integrating an outside software system well into a vehicle," said Eric Noble, president of industry consultant Car Lab. "Silicon Valley routinely fails to recognize this."
Apple, the world's largest technology company by market value, wants to gain traction as automakers struggle to balance customer demands with safety concerns. BlackBerry's QNX Software Systems and Microsoft are the main suppliers of automotive operating system software according to researcher IHS iSuppli, while Pandora is the top in-car music-streaming service.