Apple Cranks Out New iPads and Mac Pro. No Mention of iPods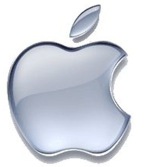 Here's a summary of what Apple introduced at their event in San Francisco today:
1.  OS X Mavericks:  The newest version of the OS is available now–and it's a free upgrade, even if you're still lagging by a couple of versions.  And it's available right now through the Mac App Store.
2.  A new Mac Pro:  Finally!  The thing looks like a trashcan but it's insanely powerful.  The starting price is $2,999 US but goes up quickly once you start with the upgrades.  This is aimed squarely at the professional market (recording studios, video editors, high-end photographers, filmmakers, etc.)
3. New MacBook Pro:  Latest processors, faster graphics and longer battery life.  And the new starting price is $1,299 US.  They're on sale as of today.
4.  New GarageBand:  It's now free with iOS7.  Less skeuomorphism (good!) and it also comes with a cool drummer application. The entire iWorks suite (Pages, Numbers and Keynote) get a complete refresh. Same with the iLife apps (iPhoto, iMovie ans well as the aforementioned GarageBand).
5. New iPads:  Faster processors in a Mini with retina display and a new super-thin 10-inch model called the iPad Air, which weighs less than a pound. Didn't see that one coming.  The Air will be available November 1 while the Mini will come later in the month.
Nothing on the Mac Mini, anything about 4K displays or–very tellingly–iPods.  They're such a tiny part of the Apple ecosystem now that they don't even get a mention.