Apple Music Launches Tomorrow at 11am ET and Other Things You Should Know
Apple will release iOS 8.4 tomorrow at 11am ET and with that the Apple Music streaming service. Beats 1, their much-hyped global radio station, will sign on an hour after that. (Here's the Facebook page for the launch.)  If you have an iOS device, you'll soon start seeing this pop up.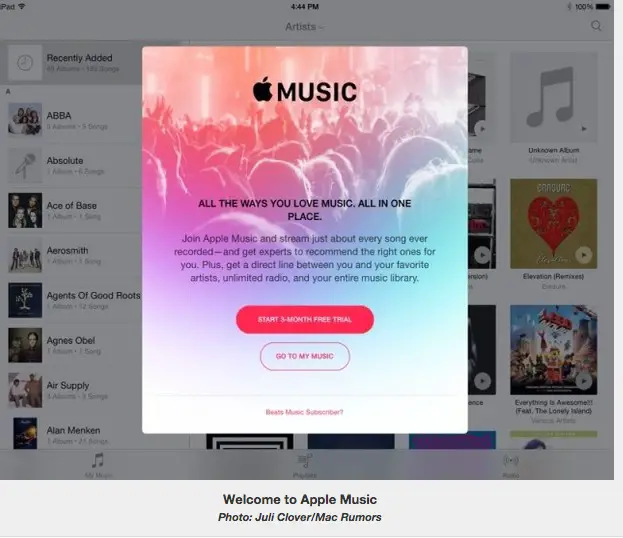 Other things you might want to know.
Once you've digested the above, move on to this blog post entitled "Just What Exactly Is Apple Up To?" Radio folks should then proceed to "What Does Apple's Beats 1 Mean for Your Radio Brand?"