Apple Music: The 20-Second Sign-Up (Plus Some First Impressions)
After downloading iOS 8.4, I thought I'd give Apple Music a look. I was astonished at how quickly I was able to sign up to the new streaming service along with their Beats 1 "global radio station."
The update was a light 218 MB.  After about five minutes of downloading (I was using a public wifi hotspot) and another ten minutes of installing, restarting and verifying, the update was complete.
The first thing you notice is the new look for the music icon. I keep mine on the bottom row on the far right.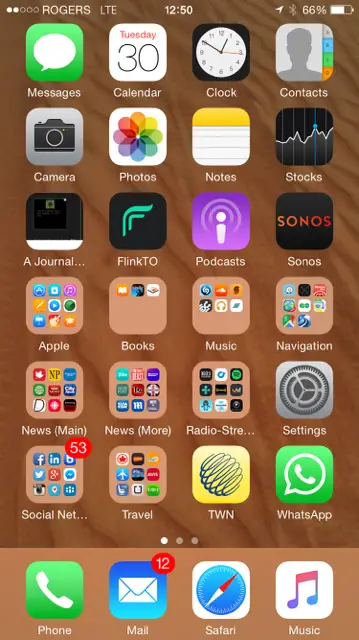 Clicking the icon immediately brings you to this.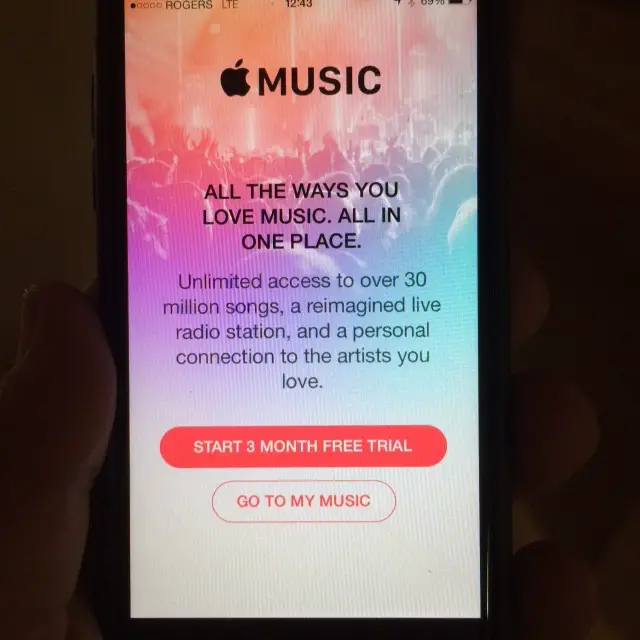 A tap on the sign-up brings you to another screen that asks if you want the $9.99/month individual account or the family account (good for up to six people) for $14.99 a month. I went for the individual account.
Next up was a 79-page (!!!) ULA that no one but the hardest of the hardcore will read. Two clicks past that  (Agree. Agree.) and I was in. The whole process (I timed it) took 20 seconds. Wow.
Here's my home page for music.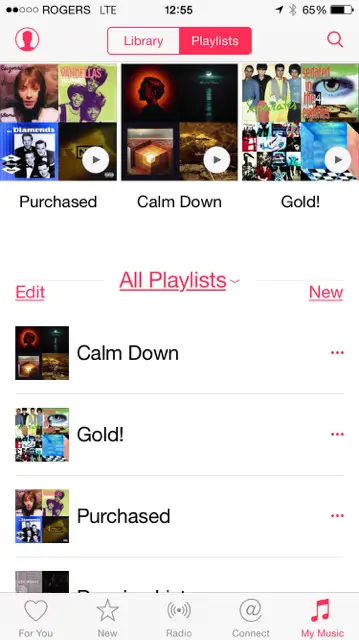 A playlist page looks like this.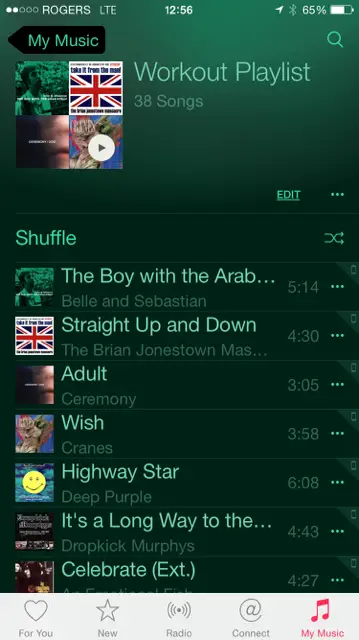 Going through the tabs one by one, the first one (For You) asked me to set up my personalized stream by picking through a bunch of bubbles.  I'll have to play with this.
Moving on to "New," guess who's face you see first? Uh-huh.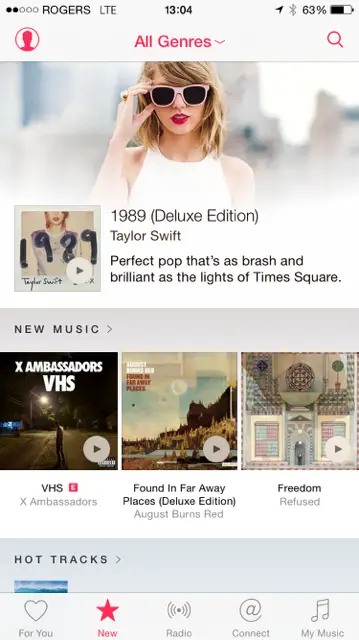 The Beats 1 home page looks like this.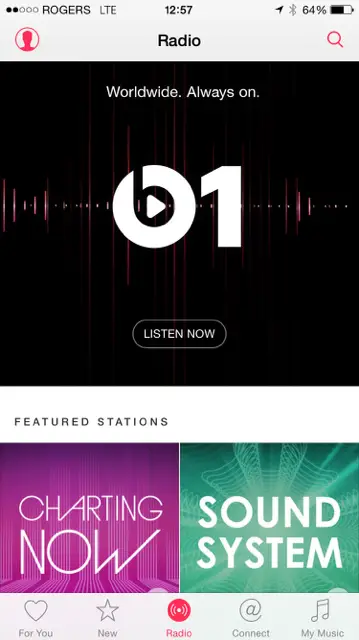 These were the first four songs played:
1. Spring King, "City"
2. Beck, "Dreams"
3. Jamie xx, "Gosh"
4.Skepta, "Shutdown"
And finally, we have the "Connect" tab which promises direct connections to artists. I'll worry about this later.
Overall, it's…okay. A bit clunky in spots and not as intuitive as you might expect an Apple product to be. For those who used Beats, it looks awfully familiar. And where are all the curated playlists?
Everyone has a free ride on Apple Music for the next 90 days. But given how easy it is to sign up, how many iTunes users–Apple already has the credit cards of 800 million of them–will give it a whirl? One survey taken back in March suggested that up to 28% of iOS users would be willing to pay for this service.  If that's true, then we're looking at a subscriber base of 224,000,000, about ten times the paying customers Spotify has now.
Let me experiment for a while. I'll get back to you. Meanwhile, if you choose to sign up and want to opt out of Apple's automatic billing after the 90 day free trial, here's what you do. And if you want to in-depth right now, Rolling Stone has this primer, which is pretty good.
Other impressions can be found here, here and here.  And what can we expect over the next few months? Here are some predictions.
Last question: will download sales suffer on iTunes? Probably–but by how much? We'll see.