Apple Peels Podcasts Out of iTunes (and Promises More Changes, Too)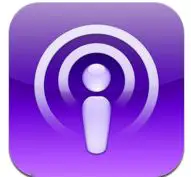 I'm a voracious consumer of podcasts. And as a former (and future) podcaster myself, I know the power that these broadcasts can have.
But the whole attachment to iTunes has always bugged me, especially when it comes to the mobile experience. Most of my listening is done while walking the dog which requires a pre-walk sync of my iPhone to make sure I have the latest podcasts. Yes, you can download podcasts independent of iTunes but because of their size, you need a WiFi connection. That doesn't help me when I'm out on the trails with the English bull terrier.
On Tuesday, Apple released its new Podcasts app which streams broadcasts directly from wherever you are over whatever connection you have. No more downloading and syncing first. I like this. There will be more experimenting this weekend, include with the new recommendations feature.
And there are apparently more changes to come to iTunes. It's long overdue for an overhaul; the thing has become a bloated mess. So what is Apple planning to do? No one knows, of course–but the rumours have begun to fly. Improved sharing, anyone?