Apple Strategy: Badger Users to Sign Up for Apple Music
If you go back to my long analysis of what Apple Music could mean to the whole ecosystem of music, there are a couple of mentions of how Apple is playing the long game, hoping to sign up new users to the world of streaming and not poach users from Spotify or other services.
And frankly, Apple doesn't have to poach. With 800 million credit cards on file through iTunes, signing up for the new service is one click away. And with hundreds of millions of iOS devices out there (and hundreds of millions more to come) all with Apple Music preinstalled, all it may require for a user to sign up is a little nudge.
Take a look at this screenshot from Cult of Mac.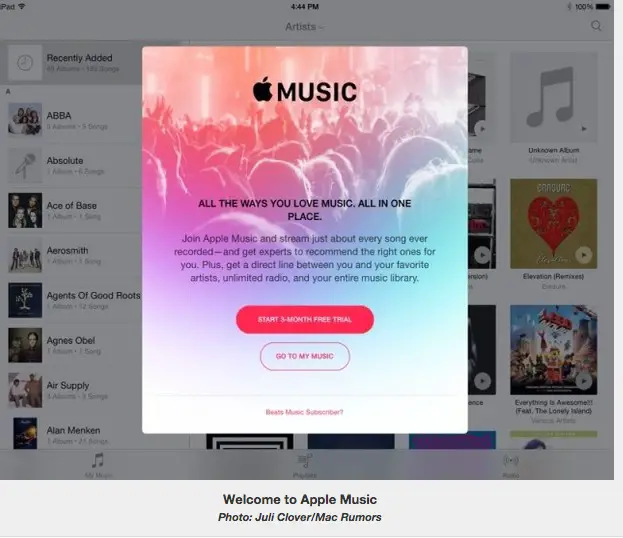 Yep. That'll make it super easy. Read the whole story here.
Tell me again why this is doomed to failure?