Apple's Five Biggest Music Failures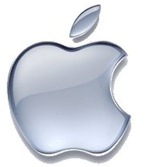 There's been a lot of rhapsodizing about the successes Steve Jobs had with Apple as CEO. And rightly so. But those victories obscure Apple's failures, the occasions where products didn't live up to the hype or the shortcomings of which were/are glossed over because of Steve's reality distortion field.
Listen, no one bats 1.000. But if you don't examine your mistakes, how can you ever learn to get better? Apple learned from Lisa, the OS software licensing fiaco and the Newton. So why have then not learned from these missteps?
Here are my picks for Apple's five greatest music-related failures.
1. iTunes (Introduced 2001)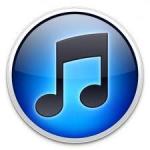 My first choice will be lambasted as heretical by the fanboys, but if we're all honest about it, iTunes is a mess. It's big, bloated and doesn't always play nice with large libraries. But because it's the only interface between your libraries and your iPod/iPhone, we're stuck with it. Hey, Apple! How about an iTunes Lite?
2. Motorola ROKR (Introduced 2005)
The iPhone wasn't Apple's first attempt at a cell phone. The ROKR featured an MP3 player that had an iTunes-like interface but only allowed the user to upload 100 songs at a time. Oh, and the transfer times were slower than the orbit of Pluto. Fortunately, Apple had the iPhone in the pipeline and the ROKR was soon sent to the landfill.
3. The iPod Hi-Fi (Introduced 2006)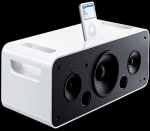 Basically a glorified iPod dock, Steve famously declared that after hearing music through this thing, he was going to throw out his high-end stereo system. But it was expensive (more than the superior Bose SoundDock), heavy and not all iPods could be connected. It was discontinued by the fall of 2007.
4. Ping (Introduced 2010)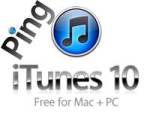 Apple tried to bring social networking to iTunes with the half-baked Ping. I signed up as soon as it was available but I haven't been back in months because it's not even remotely "social" in a universe that also contains Facebook, Twitter and Google+. FAIL.
5. The High Price of Licensed Accessories (Ongoing)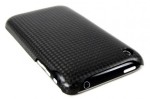 I needed a new case for my iPhone 4, which meant that I had to shell out more than $30 for a piece of plastic that must have cost less than 25 cents to manufacture. (It only looks like the carbon fibre Ferarri case pictured above.) Yes, the market will bear that price because people are willing to pay premium prices for accessories that go along with premium products. And Apple is smart. They demand hefty licensing fees on third parties (like Griffin) in exchange for allowing them to make these accessories. But the price of such things as iPod and iPhone cases is nothing short of Sopranos-like usuriousness.