Arcade Fire and Their U2 Moment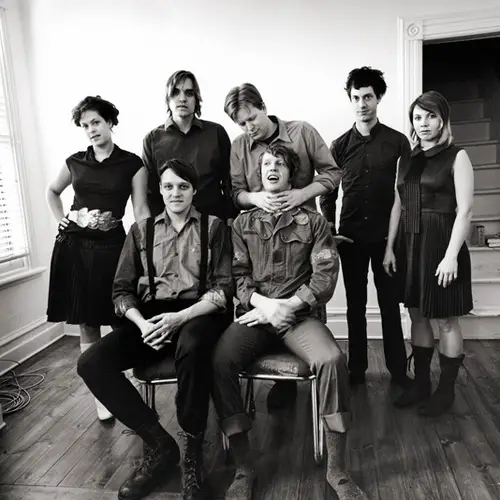 If a band is really, really good and really, really lucky, they get to enter their Imperial Phase, a time when they can't seem to do anything wrong. U2 had such a period from the time they released their Joshua Tree album (March 1987) to the end of the Zoo-TV tour (December 1993).
MTV postulates that Arcade Fire might be in the midst of such a phase.
And I'm not saying that just because Bono made a cameo in their special, either (though that certainly doesn't hurt my hypothesis). In terms of style, sentiment and seemed intent, "Here Comes The Night Time" appeared to be the dress rehearsal for Arcade Fire's very own Zoo TV Tour, U2's epic, '92-93 trek that spun media, iconography, and music into something entirely new: an arena-sized spectacle that was part pop art, part satire and all spectacle. It represented rock at perhaps its most self-aware, self-aggrandizing (and self-effacing), the production in which U2 poked holes in the public's pre-conceived notions, simultaneously embracing the scope of their fame and mocking it through oversaturation and sensory overload.
Again, that's an oversimplification, but the parallels are definitely there.
Agree? Disagree? Read on.