Arcade Fire Feels the Need to Release a Cassette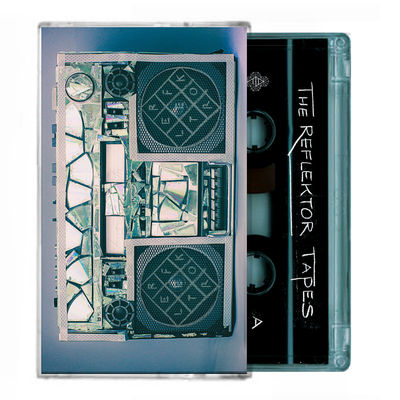 My feelings about cassettes are clear: they're a hateful outdated technology that deserve to go the way of the 8-track. But for some unfathomable reason, there are people who don't realize that we're halfway through the second decade of the 21st century and feel the need to keep the cassette alive. This rabble now includes Arcade Fire.
Later this week, The Reflektor Tapes, their documentary of the making of the Reflektor album, will get a theatrical release before heading to places like iTunes and Netflix. To commemorate things, the band has a new 7-inch single (which is fine) featuring "Get Right" b/w "Crucified Again" which will be released in limited numbers. Then come November 6, a six-track cassette will be available featuring some unreleased tracks.
1."Apocrypha"
2."Women of a Certain Age"
3."Flashbulb Eyes (Dennis Bovell remix ft. Linton Kwesi Johnson)"
4."Soft Power"
5."Get Right"
6."Crucified Again"
I've long retired any gear that plays cassettes so I'll wait until someone rips all this to YouTube.  However, if you feel the need to have this thing, you can pre-order it here.