Arcade Fire's New Interactive Video for "Sprawl II"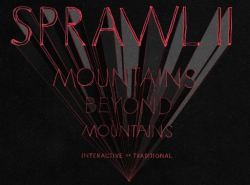 Arcade Fire is shaking up the music video again with another clip from The Suburbs. "Sprawl II (Mountains Beyond Mountains)" allows the viewer to interact with what's happening on the screen using their webcam.
In other words, don't even try this unless you have a webcam read to go. (There is a "traditional" mode for the video, but that's not as much fun.)
If you're ready, give it a try here.