Are Music Fanatics a Dying Breed?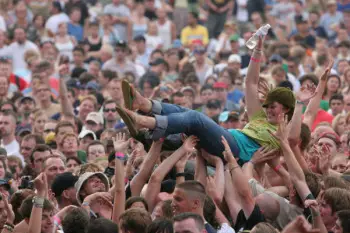 This is interesting take from a guest post on Hypebot. The theory put forth is that because music is so ubiquitous and so easy (and cheap) to access, are old-school music fanatics dying out?
Before you answer, read the post.
* * *
I tend to agree simply because it's easier to be a music fan than ever before. The personal sacrifices that used to define music fanaticism–lining up overnight for tickets, photocopying your 'zine, going to midnight record release parties–are all unnecessary today. The inconveniences that were once a right of passage for any rock fan have been made obsolete by technology.
This does not mean the end of the music fanatic. You have to be hardcore if you're going to live in the mud at a rock festival. Feeding a vinyl fetish comes with inherent difficulties. Travelling from city to city following your favourite band's tour requires commitment. Getting into collectables is time-consuming and expensive.
It's just that in general, today's fanatics don't have to work as hard. And isn't that a good thing?