Are there negative effects of Record Store Day? Now that you asked…
[A post from Cameron, a contributor to The Singer's Corner, which is a great place to learn, refresh, and delve into the music world. Whether you want to learn a new approach to singing, give you tips to make you better, and teach you ways to be the best of the best.- AC]
Record Store Day has been observed since 2008 by a growing number of independent retailers. By the mid-2000s, vinyl album sales were in a pronounced slump. For example, fewer than a million vinyl records were manufactured in the U.S in 2006. Record Store Day began as a partially grassroots effort to drive consumers into record stores by offering them limited-edition vinyl records sold on a selected April Saturday.
Ten years later, it has become a global event but one that arguably endangers the existence of the grassroots culture that birthed it in the first place.
Initially, this event featured a relatively small amount of special releases and there was an air of celebrating the fading indie record emporium. To put this event in perspective, Rolling Stone reported in March 2009 that record stores had closed at historic highs in the previous five years, from 5515 open in 2003 to 2805 open in 2008.
Not all these closings were of small indie stores, but the rise of popularity in streaming and other non-physical media led to many to wonder if the record store was on its way to becoming a relic.
Yet, by 2013, news reports heralding the return of vinyl and the specialty record shop had almost become a cliché.
This resurgence is not entirely due to the booming popularity of Record Store Day but it seems to have played a role in popularizing vinyl and the record store. However, this has come at a price.
In the first year of Record Store Day, there were but ten limited-edition vinyl releases available in the shops. These included albums by mainstream bands and smaller indie bands alike. In 2018, the release schedule had ballooned to over 500 releases of varying interest.
Alas, RSD has brought with it some negative effects. For one, it seems that by the year there is a growing glut of vinyl releases that no consumer wants. Where there has always been a notable presence of genuine collectables in the bins on every RSD, some claim that items of questionable worth have become much too common.
Some argue online that it less and less worth it to hit the store hours they open Is there really a need for a reissue of Jack Douglas' "Kung Fu Fighting"? Or for vinyl releases of CDs that are still in print? Admittedly, RSD releases are nearly all limited in number. There must be an audience for these releases. It begs the question, however, if Justin Bieber fans are more likely to go out of their way to buy a physical product that they may not be able to play, or if they would rather stream his latest album instead.
These critics claim that few genuinely desire such records. The discs also have to be pressed at already overburdened pressing plants. They are pushed on retailers at the expense of both genuine rarities as well as releases by smaller bands that could use the exposure and sales. The latter are, after all, the types of release that made RSD a unique event in the first place.
Then, supply and demand rears its head. In any given year, it is common for bands or labels to release new material such as demos or remixes that their fans have clamored for or a special one-off single recorded expressly for RSD. It was not long before such releases were getting "flipped" on eBay and online record store websites at a hefty markup due to their rarity. Even some record store owners were getting in on this action, despite the pleas of some of the artists to desist.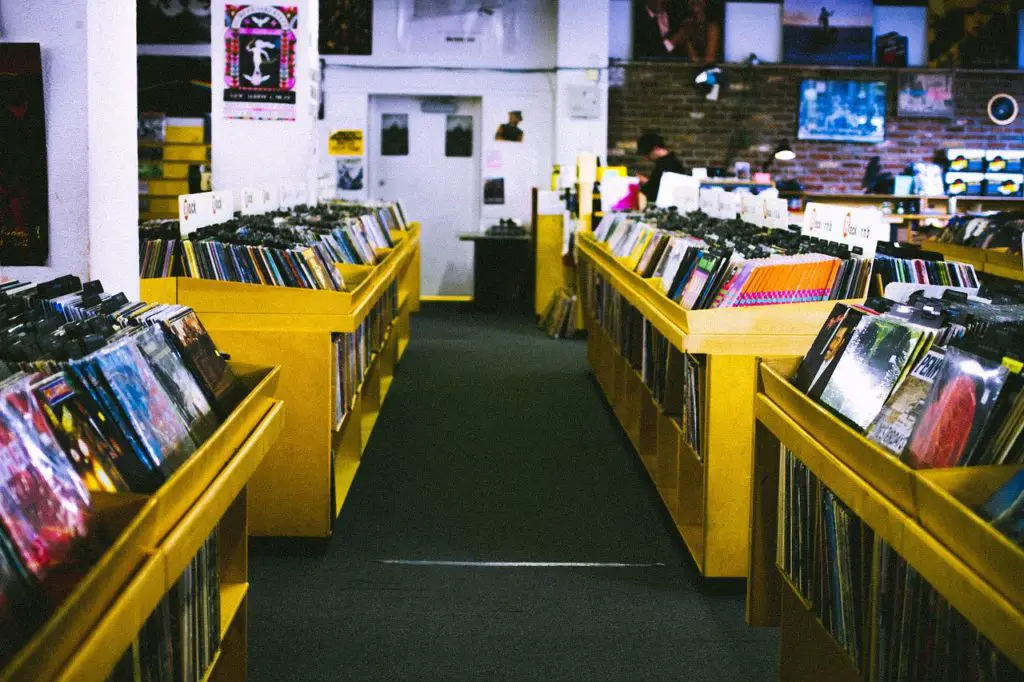 They may be getting in on this after-market because RSD is becoming an increasingly dodgy economic proposition given the amount of releases distributors are pushing on retailers. Not many know that these records, which have a reputation for flying off the shelf, are actually non-returnable if they are not sold. More than a few retailers have complained that buying for RSD has become a huge roll of the dice. They either have records flying out the door or they have to sit on merchandise that never sells.
Indie bands rely on vinyl releases to make a living in an era when streaming can literally pay one penny per thousand or more listens. The records make real money for the bands and especially for those selling them on tour. The irony is that these bands may be a victim of the success of RSD, as major labels are are booking the few vinyl pressing plants left months in advance in order to have stock available on RSD. Newer pressing plants are slowly coming online, but at present the demand for vinyl outstrips the supply, in part due to the success of RSD in reminding consumers that records can be a quality medium.
Most agree that vinyl will never be the multi-million seller it was in its 1970s heyday. However, the medium appears to be back for good. Record Store Day can mitigate its negative effects but returning to the original concepts that birthed it: independent music and shops, small press runs, and a grassroots commitment to authenticity.