Are you an iOS or Android person? Here's how the global battle shapes up.
Yes, the iPhone gets most of the hype but Android rules the planet.
This is easy to explain. While iOS is only available on Apple devices, any manufacturer can use Android for their phones. And this graphic (courtesy of Podnews) shows the market penetration of each operating system.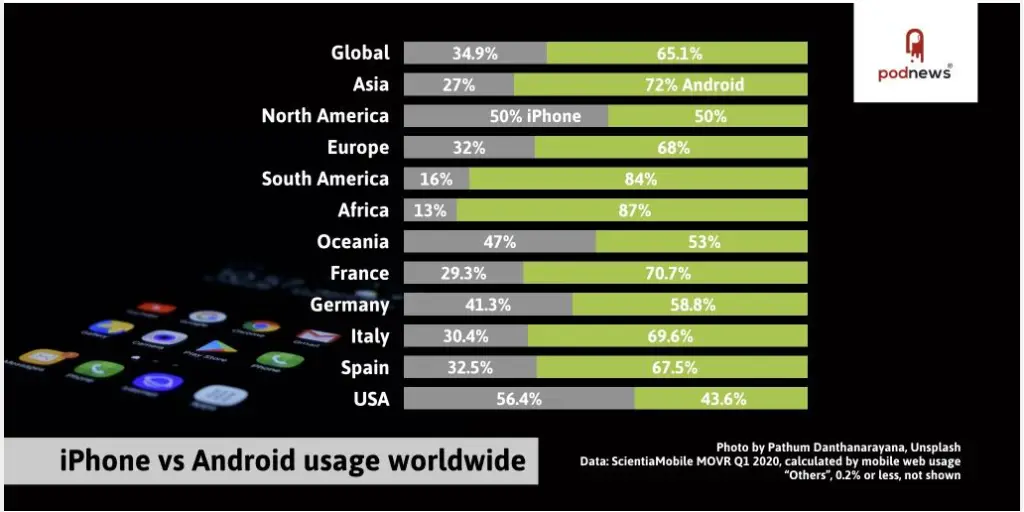 You can read the whole report here.