Arkells to issue a new album called Rally Cry
With their triumphant homecoming still fresh in the minds of 20,000+ fans, Hamilton's own Arkells are striking while the proverbial iron is hot, announcing new album Rally Cry will be released on October 19th.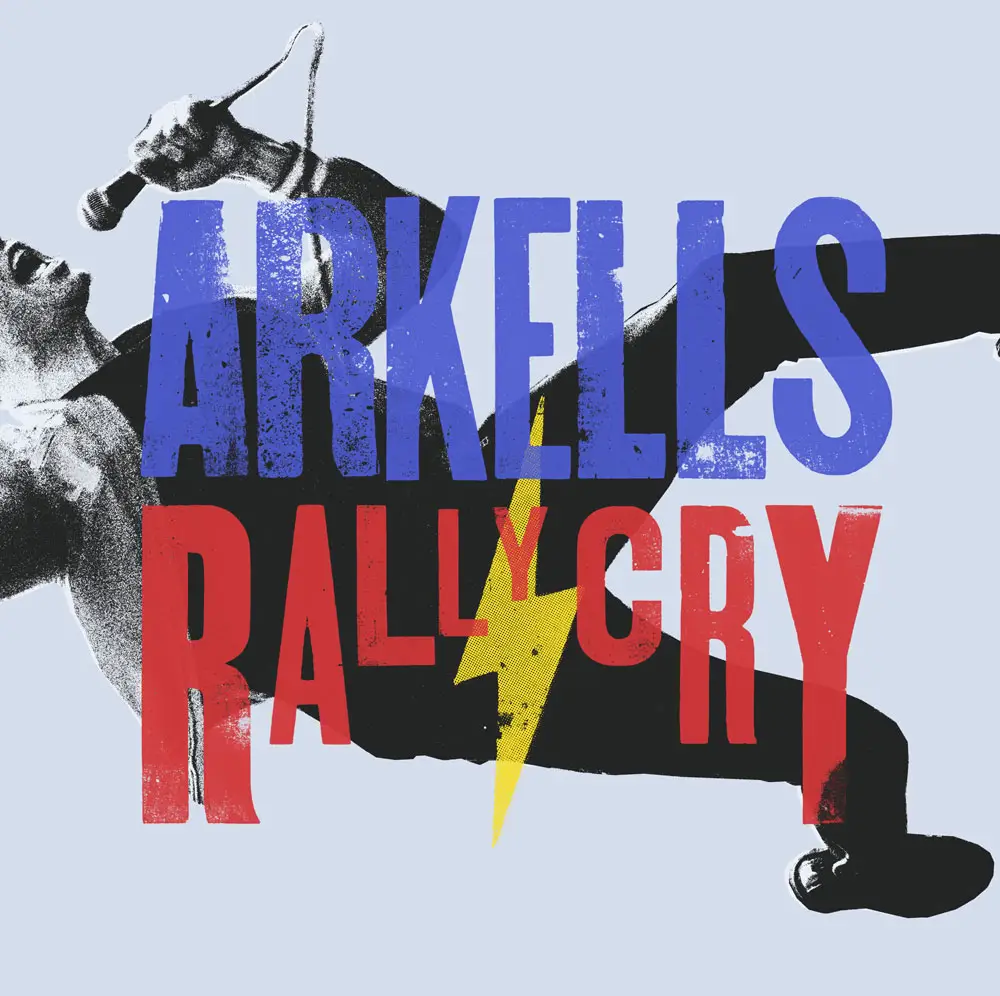 In a series of social media posts accompanied by photos of the band in studio, Arkells explained how "there's an urgency to recording these songs and hearing them back. Rally Cry is the idea of a communal heart, a connected spirit. Whether it's political songs or love songs, they share the same starting place. We made Rally Cry in the midst of touring our last record, with our live show fresh in our minds each time we entered the studio. Mike D(eAngelis) did the art & wanted the art to reflect that same vibrant energy that made its way into the recordings as a result. On our last album, Morning Report, we dipped our toes into the water, and learned that the boldest and most gratifying ideas were the ones where we took the biggest chances. That record emboldened us and gave us confidence to trust our instincts even more. On Rally Cry, we've risen to the challenge and we're playing for keeps. We can't wait to share it and play it live."
The technical credits that were also shared include Canuck Eric Ratz at the production helm, who's had a hand in fine-tuning Arkells' irresistible rock-meets-soul sound that has made them this country's next big music exports.
RALLY⚡️CRY. Out Oct 19th.

Produced by Eric Ratz (Knocking At The Door, Leather Jacket).

Mixed by Mark Needham (The Killers, Fleetwood Mac).

Mastered by Greg Calbi (Arcade Fire, Kacey Musgraves). pic.twitter.com/xGBpIFuZEu

— ARKELLS (@arkellsmusic) August 14, 2018
Lead singer Max Kerman apparently spent most of his time working on new dance moves, which he'll hopefully bust out during Arkells' last two Canadian shows for 2018 (Sept. 7th at Vancouver's new SKOOKUM festival and Sept. 8th's SONiC Field Day in Edmonton). Next year is shaping up to be huge for these legit good Canadian boys. No tracklist or new music just yet, but there are two pro-shot videos from the aforementioned "Rally" while we count down the days 'til October 19th.