Which Artists Have Been Sampled the Most?
If you're interested in the area of sampling, there's no better source of data than WhoSampled, a repository of who has re-purposed what.  Priceonomics recently did a story on the site and offers this chart of the most-sampled artists of all time.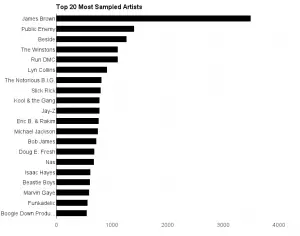 James Brown has such a huge lead because of one piece of music:  the "Funky Drummer" sample.