Attention Musicians Looking for Cheap Gear: Aerosmith Is Having a Garage Sale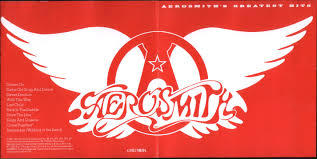 Okay, so it's not really a garage sale–but they are selling off some of their used touring equipment. Here's the note they posted:
"We are doing a end of year cleaning here at Pandora's Box and to make a little room the guys have decided to part with some of their road cases that have been used on tour for the last 25 years or so," posted the band. "All of the cases show extensive road wear and would be a one of a kind collectors item. The cases come in all shapes and sizes and have the Aerosmith logo stenciled on them. These are the real deal."
"These items are being made available via the fan club for you first. Obviously you would have to be near Boston to acquire them and have your own large vehicle to take them home."
"Here's the deal! Be at the bands warehouse Saturday, December 28th at 10:00am. It's located at 155 Webster Street Suite J, Hanover, MA. Only the cases will be available in the warehouse at this time. SERIOUS BUYERS ONLY PLEASE! This will be a first come first serve kind of thang.
For questions, please email us at [email protected]
Huh. Collecibles, anyone?