AudioBox, The Cloud-Music Player for Your iPhone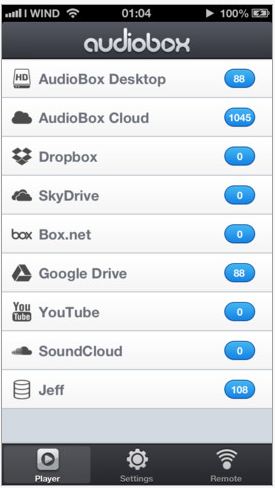 Once upon a time, getting music out of a player was simple. You had to load it in before you could get something out. In the old days, that was a cassette that was carefully constructed in real time over hours. Later, it was an MP3 playlist that took no time at all.
Today, though, a lot of our music isn't in our players at all. It's not meant to be because it lives in the cloud. And to make things more awkward, our music might be scattered amongst all sorts of different clouds.
So how do we get that music out of the cloud, through our devices and into our ears?
AudioBox might be a solution. It's a app that allows iPhone users to stream the music they've stored in the cloud right through the device. That means you can access music you have sitting in DropBox or SkyDrive or Google Drive.