AUX-TV Launches an iPad Magazine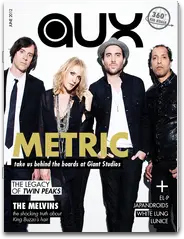 Kudos to the folks at AUX for pushing deeper in the world of new media.
God knows that compared to the US or UK, there's a still giant hole when it comes to music journalism.  
If you have an iPad, grab the app.  It's free. What have you got to lose?