Back When We Thought We Were Going to Record Audio on Rubber
The history of technology is riddled with tales of forgotten audio and discarded audio formats. I thought I knew about all of them until I ran across this Ars Technica article on a Bell Labs attempt to record audio on rubber, specifically for use in answering machine.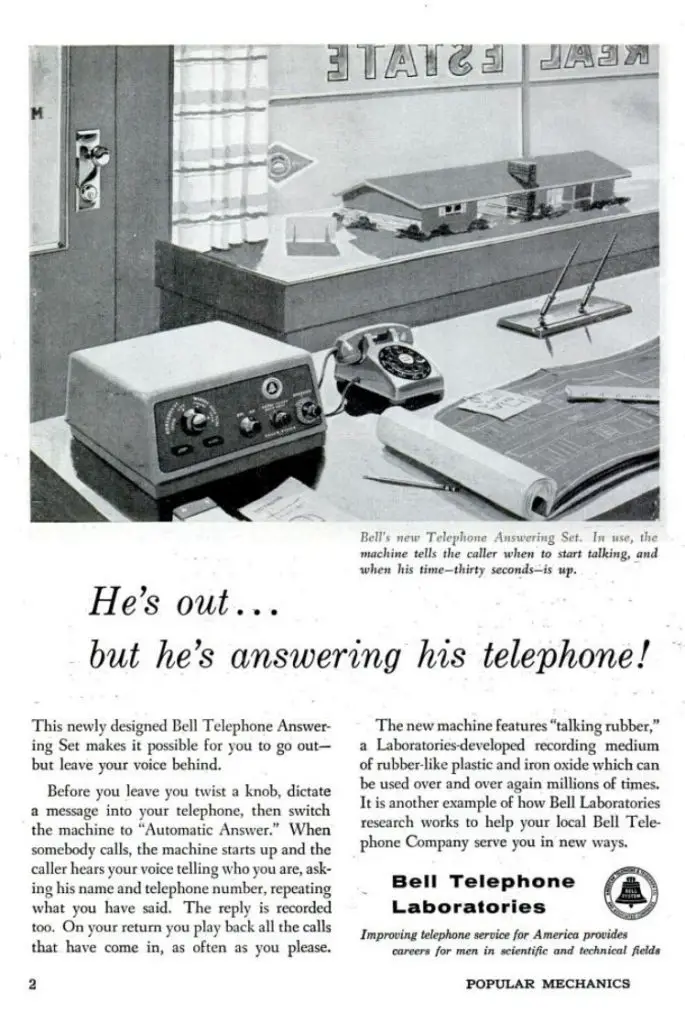 The Ars Technica article on "talking rubber"  is fascinating.
Look at the way the ad explains the technology behind its device: "The new machine features 'talking rubber,' a Laboratories-developed recording medium of rubber-like plastic and iron oxide which can be used over and over again millions of times."
There are several things going on here: first, what is the "talking rubber" technology? After talking to several historians of science and technology, I'm pretty sure it's not a term that ever caught on. But it turns out that's because this actual technology never caught on; although on first glance, this ad seems to describe magnetic tape—the technology behind cassette and VHS tapes—"talking rubber" describes actual rubber, not tape! In 1952, The Bell System Technical Journal chronicled "a magnetic recording medium composed of rubber impregnated with magnetic oxide and lubricant," that was "particularly suited to applications requiring the continuous repetition of short transcribed messages."
While common magnetic tape uses very thin, plastic-coated iron oxide, "talking rubber" uses rubber impregnated with iron oxide. Iron oxide (a form of rust) is ferromagnetic, which means in the presence of a magnetic field, the electrons in the iron oxide magnetically line up and stay that way even after the magnetic field is turned off. This allows cassette tapes to create a "track" of magnetically aligned iron oxide when the electromagnet in a cassette recorder creates a magnetic field.
Read the whole thing here.