Bad News for British Music Mags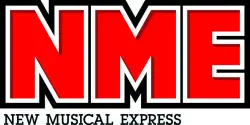 I've often wondered how a small, rainy island in the North Atlantic with only about 60 million people can support so many brilliant and high-quality music magazines. I suspect that it's because the UK is the only English speaking country for hundreds of kilometres around so the population turns inward and supports its own.
Not a month goes by where I don't shell out substantial dollars on copies of Q, Record Collector, Uncut, Mojo and Classic Rock. I'll even buy a copy of The NME when there's something interesting on the cover. And I've often wonder how, in the age of the Internet, these publications will survive.
Sadly, the horizon looks grim. And it's getting grimmer.
In circulation statistics released this week, The NME saw its circulation drop by 14.3% over 2010. Things have worsened by almost a full 10% in the last six months along. These are the biggest drops of all UK music and film magazines. Less than 30,000 copies are sold every week. Ouch.
In other news:
Kerrang!: Up 0.2% to 43,033 in the last six months. That's still 2.2% lower than last year. Metallers better get out there and buy a copy.
Mojo: The biggest-selling music monthly is still the biggest-selling, although now a little less big. Sales are down 4.8% from 2010 and have dropped 7.8% in the first six months of 2011. A typical issue sells about 87,000 copies these days.
Q: Like Mojo and Kerrang!, Q is published by a company called Bauer Media. Down 10.1% from last year and 8.9% in the last six months. How they can survive as an expensive glossy selling 80,418 copies a month is beyond me. And with figures like that, they're still the second highest paid-for music mag in the UK.
Uncut: Published by IPC (same as The NME), Uncut was down 10.9% from last year and 9.1% in the last six months. It's the third place music magazine, but it's losing ground to Mojo and Q. They move about 66,000 copiues an issue.
What's the biggest music publication in the UK these days? It's called The Fly. It's a free music monthly–but even with a price of £0, its circulation is off 7.2% from last year. Still, they print up an average of about 100,000 copies each month.
I'm assuming that some or all of these mags are working on moving away from the dead tree model and into something more 21st century. I can't wait for the day when I can get Q on an iPad, complete with all the multimedia bells and whistles. And the idea of getting it the day it comes out rather than six weeks after the fact is scrumptious.
Let's just hope that they get into new media sooner than later. Otherwise, how would I get my UK music fix?
More on the story here.