Band Caught with Fake Amps. Embarrassing But Not Unusual.
Let's be honest: performing before a crowd standing in front of a giant wall of amplifier cabinets is a cock-rocker's dream. Having all those speakers behind looks so goddam cool.
I remember seeing Van Halen and being impressed with Eddie's wall of drivers.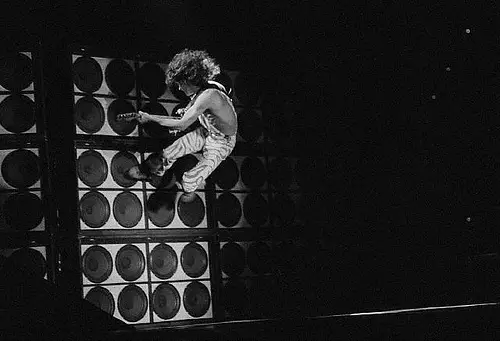 Same with KISS…
…and Slayer.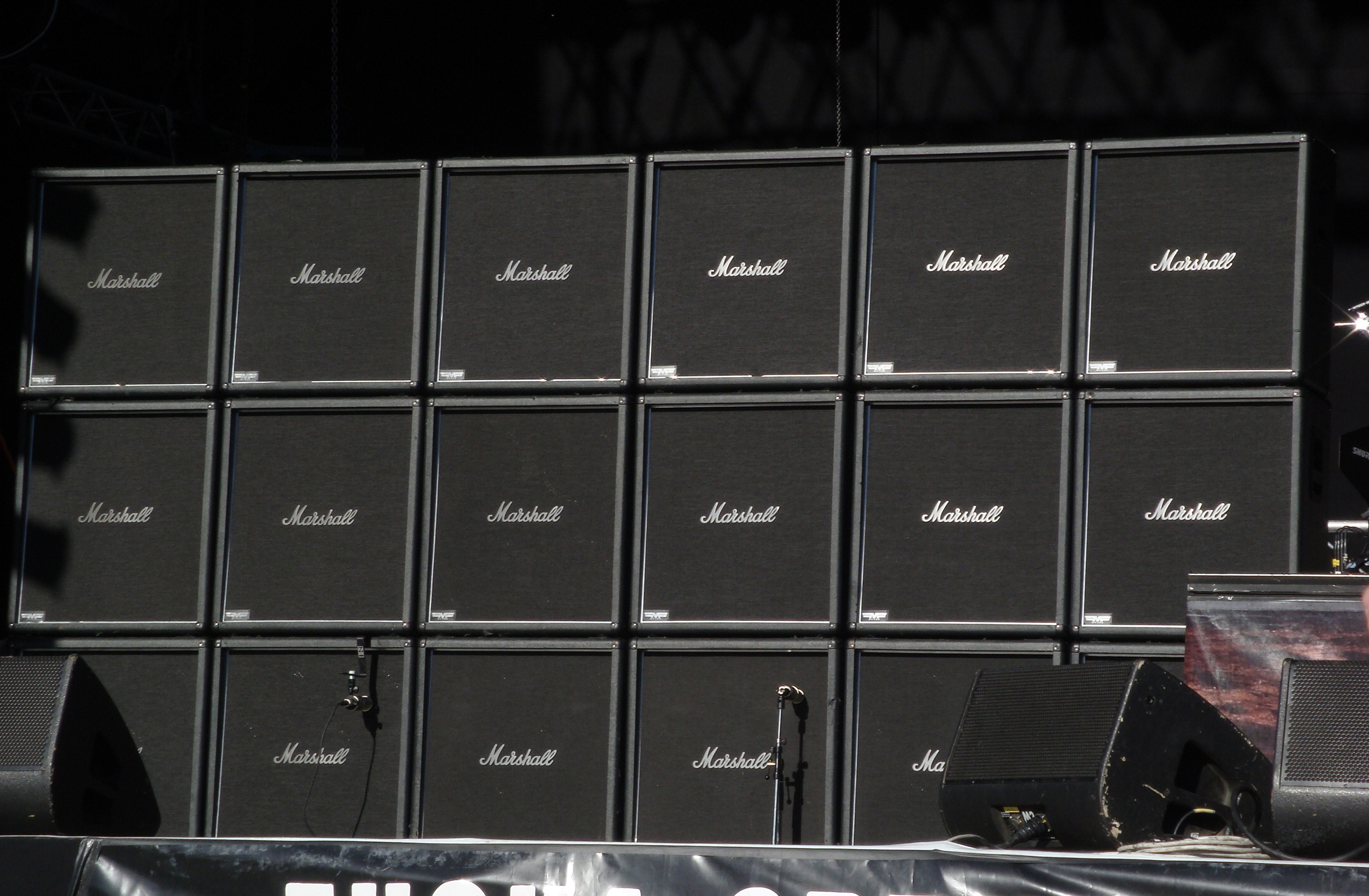 But wait. Take a closer look at the image above. Notice that there are mics in front of just two of the cabinets. Is it possible the rest of them are just there for…show?
Well, duh. If all of them were fired up, they've overwhelm everything else: onstage monitoring, the overall house mix and the hearing of everyone within a five-mile radius. Those cabinets are up there because they're being used for their visual impact.
This sort of stage dress has been going on for decades. And done right, it looks great.
Then we have Black Veil Brides, who are part of this year's Warped Tour. This is NOT how you do it. See?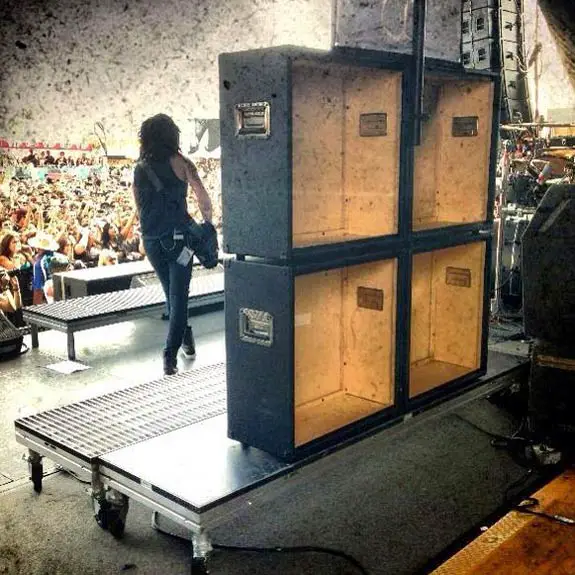 Go for show, dudes–but make sure you enclose the backs. Social media tattling will kill you.
(Via The PRP)