Band Misses Australian Gig Because Airline Loses Their Luggage and Gear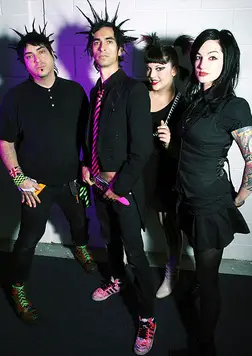 Mindless Self Indulgence, the synthcore band from NYC, is not happy with Virgin Australia. Having arrived in Australia to play the Soundwave Festival, they waited for their baggage in terminal two of the Sydney airport. And waited. And waited. And waited.
Nothing.
According to the airline, there was a "baggage belt issue" that affected all airlines using the terminal, including those transferring from international flights to domestic connections with, say, Virgin Australia. Like Mindless Self Indulgence.
All their luggage and gear was "lost in transit." It was so lost that they were unable to make their set. They're not happy.
(Via The Music.com.au)