Band to Get Very, Very High with Gig Today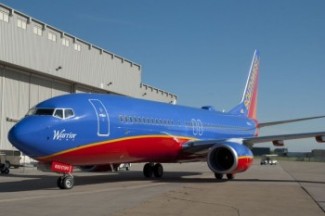 The Farm (not these guys from the 90s, a Nashville band) have a special gig today abour a Southwest Airlines 737. As part of the airline's Live at 35 (as in 35,000 ft.) concert series–and in association with Taylor Guitars–the Farm will seranade travellers between Phoenix and San Diego.
The band joins a list of series performers that has included Hedley, Youngblood Hawke and ZZ Ward. Everything will appear on Southwest's blog when everyone is back on the ground.