Barbie (the doll) is now a record producer
Here's a sad stat: Less than 3% of record producers are women. Various efforts are being made to increase that number, but it's been a hard slog. Mattel thinks that part of the solution might be to capture the imaginations of girls when they're still in their Barbie Doll phase.
Introducing Barbie Music Producer, a doll that comes with headphones, a laptop, and a mixing board.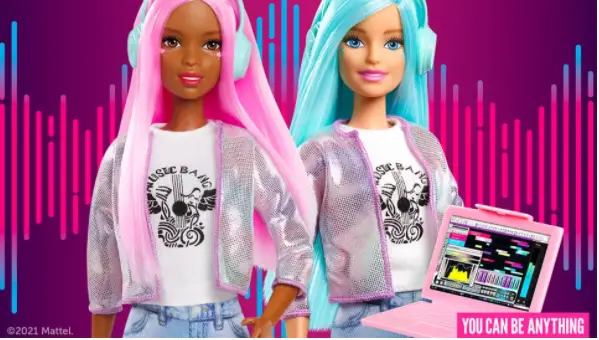 Mattel wants to "shine a light on the importance of women's stake in the industry" and has launched this doll in partnership with Ester Dean, a Grammy Award-nominated producer, songwriter, singer, and actress. Also involved is Girls Makes Beats, which is devoted to helping women achieve their dreams as producers, DJs, and audio engineers.
Producer Barbie is part of a larger collection of dolls in the Barbie Dream Gap Project, which features Barbie in more than 200 different careers.
(Via MusicRadar)