Barenaked Ladies Beer is On the Way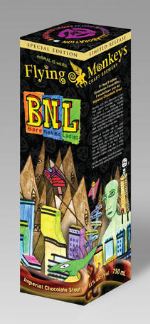 I'm not a beer person–Scotch and Japanese whiskey is my thing–but if you are, there's a new Barenaked Ladies beer coming out within the month.
Brewed by The Flying Monkeys of Barrie, Ontario, it's a chocolate-flavoured strong imperial stout. In fact, it's called BNL Strong Beer. At 11% in each 750 ml bottle, it's definitely hefty. And it's not cheap, either. It'll retail at $13.95 a bottle.
This is a thrill for drummer Tyler Stewart who once held a job in an Ontario Beer Store when he was younger.
I wonder if it pairs well with Kraft Dinner?
(Via the Toronto Star)