Bauhaus' Peter Murphy: "It's Not Clear Where the Meth Came From"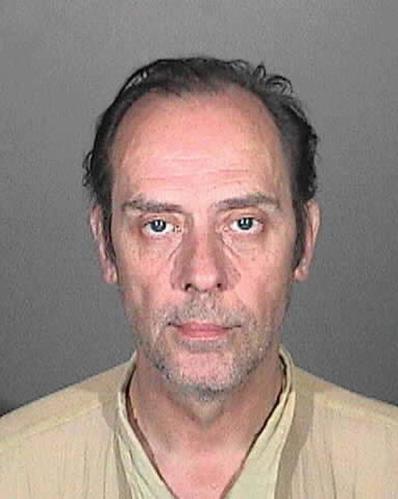 Pete's mug shot from his arrest in March 2013If you've been following the saga of the Godfather of Goth, you'll know that he was sentenced to three years probation and 45 days of Narcotics Anonymous meetings after being convicted meth possession.
The story went down like this. Earlier this year, he was involved in a minor traffic accident in LA. The cops showed up and somehow connected a bag of meth to Murphy.
Pete is still a little confused about how all that went down. Speaking to TheMusic.com.au, he said
I was charged with felony and whacked in jail with five thousand dollar bail. If you read the police reports you will see that my drug tests were completely clean. It's not clear where the meth came from, but I can tell you that I have never touched the stuff.
The judge saw it was a mess but the DA was more persistent in pursuing the charges," he said. "It was the judge who reduced the charges provided I pleaded guilty to the lesser charges and did some community work. Everyone just assumes that I'm an evil, drug taking, blood-sucking vampire rockstar. The reality is that I am a total teetotaller.