Be It Resolved That iTunes Is Out of Date and Needs Fixing NOW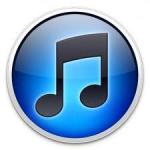 Yep. Totally agree. From NBC News:
I was at a Starbucks last weekend, and I grabbed one of those "Pick of the Week" cards, one for Jeremy Piven's new show. I felt a momentary flutter of excitement — sweet, free TV episode! In HD! But then I realized that I would have to download some huge file, and even then, I could only watch the show on the device I downloaded it to.
The concept suddenly seemed awkward … antiquated, even.
And if I liked what I saw? I could pay Apple $2.99 per episode for the privilege of downloading more huge files. As a paying subscriber of Netflix and Amazon Prime — not to mention cable TV — my final reaction was, "No thanks."