Be It Resolved That Musicians Are Much Better Off Than Ever Before. Discuss.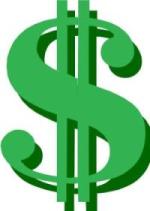 This should generate some comments.  Jeff Price, the former CEO of an US organization called TuneCore (and now a consultant for the Canadian industry group, CARAS) believes that musicians are better off now than they've ever been at any point in history.
As the former CEO and Founder of TuneCore, I can tell you that between just CD Baby and TuneCore there were at least 20,000-30,000 newly recorded releases distributed each month. Each major label currently signs/distributes/releases about 110 releases a year. That's about 9 a month.
In its heyday in 1998, Warner was releasing about 365 releases a year, one a day.
This means there is more new music being recorded and distributed in just one month than all of the majors combined release in over 100 years.
Now add the fact that barriers to becoming a musician are lower due to technology – it costs less to record and you don't need the same type of talent in order to create/write/record music (its easier now).
Therefore, there are more musicians, not fewer.