Are You a Beatles Fan? Want to Buy Eleanor Rigby's GRAVE? It's for Sale.
Word came down late last week that the original score for the Beatles "Eleanor Rigby" is going up for auction, a sale that'll probably fetch $50,000. But another bit of Eleanor Rigby lore is also for sale. It's the grave of the real Eleanor.
Paul McCartney says that the namesake of the song isn't a real person, but if you look in a certain Liverpool cemetery near where John Lennon grew up, you'll find this particular tombstone.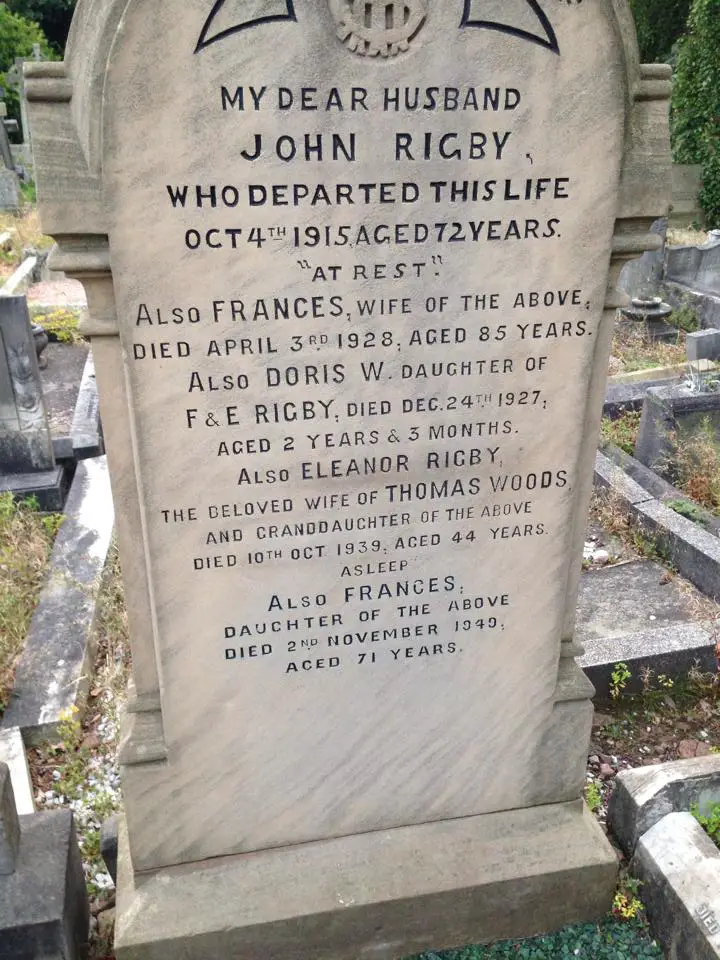 So how could a grave go up for sale? The Guardian explains.
Deeds for the grave of the woman who may have been the inspiration for the Beatles song go on sale at an auction next month.
Eleanor Rigby was buried in St Peter's churchyard in Woolton, Liverpool, wherePaul McCartney first met John Lennon at a church fete.
A certificate of purchase and a receipt for the grave space will be sold in a lot with a miniature bible, dated 1899 and with the name Eleanor Rigby written inside. They are expected to sell for between £2,000 and £4,000.
Keep reading. (Thanks to Tom for the link.)