Behold the line-up for the 2020 edition of Ottawa Bluesfest. Wow.
There are precious few successful summer music festival events in this country. Ottawa Bluesfest is one. Check out this lineup:
Rage Against the Machine
Blink-182
Alanis Morissette
Jack Johnson
Marshmello
King Crimson
Billy Talent
Garbage
Blue Rodeo
The Saints and Sinners Tour (Headstones, Big Wreck, Tea Party, and Moist)
Dashboard Confessional
New Pornographers
Arrested Development
Travis Tritt
July Talk
And a billion more.
Here's the poster for 2020.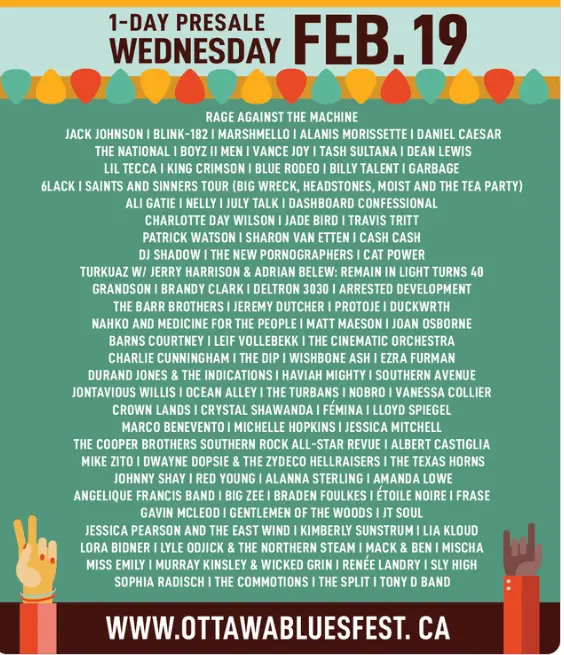 Tickets range in price from $105 for a day pass to $600 for a full festival VIP pass. (At that price, it would be cheaper to buy a day pass to see Rage Against the Machine than buy a ticket to see them on their own at the Scotiabank Arena in Toronto.)
Ticket details here.