Behold these photos taken at Big Wreck's socially distant show in Ottawa
[Big Wreck has managed to play a couple of socially-distant gigs over the last couple of weeks. Ian Thornley and his crew were the first to play the newly-reopened El Mocambo earlier in the month. And then this past Saturday, they had this show in Ottawa attracting somewhere around 500 people–a good crowd, considering COVID rules. Ross McDonald was there and he files this report and these pictures. – AC]
Missing Live Music? Big Wreck Is Filling the Void
After being battered by COVID-19 for the better part of 2020, live music is finally returning. But it doesn't quite look like it did in the past; Wesley Clover Parks, an equestrian and sports facility in the west end of Ottawa, has set up a hybrid between a drive-in and outdoor concert venue. Cars were parked in rows in the field, with hatchbacks and pick-up trucks backed into their spots so that their occupants could sit in the back. The crowd could roll down their windows, or tune in to an FM radio frequency which was especially handy for the cars at the back. The staff at Wesley Clover Parks worked hard at getting the cars into and out of the venue efficiently.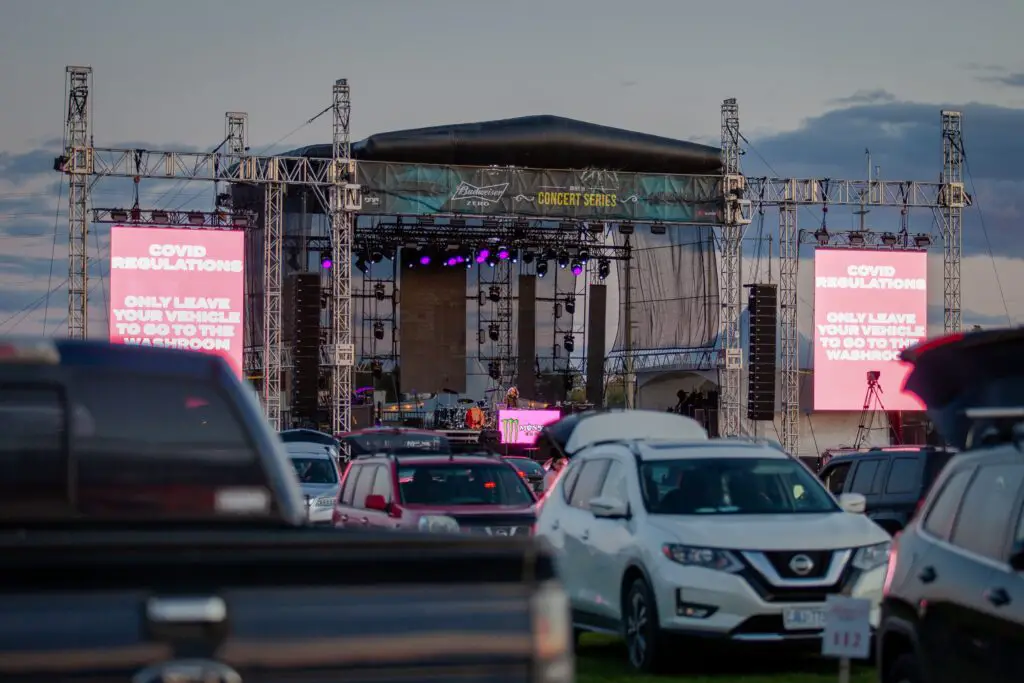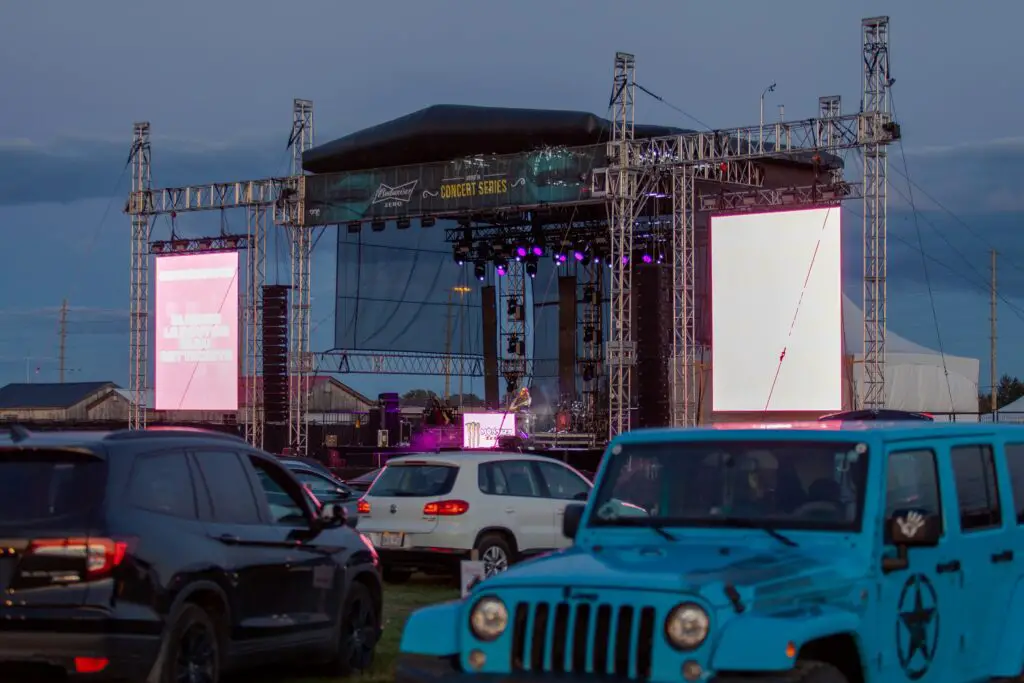 The evening started with DJ Illo, Monster Energy's official DJ, getting the crowd ready for the evening's headliner. He was spinning a variety alternative songs as the crowd cleaned their windshields, munched on snacks, and the sunset.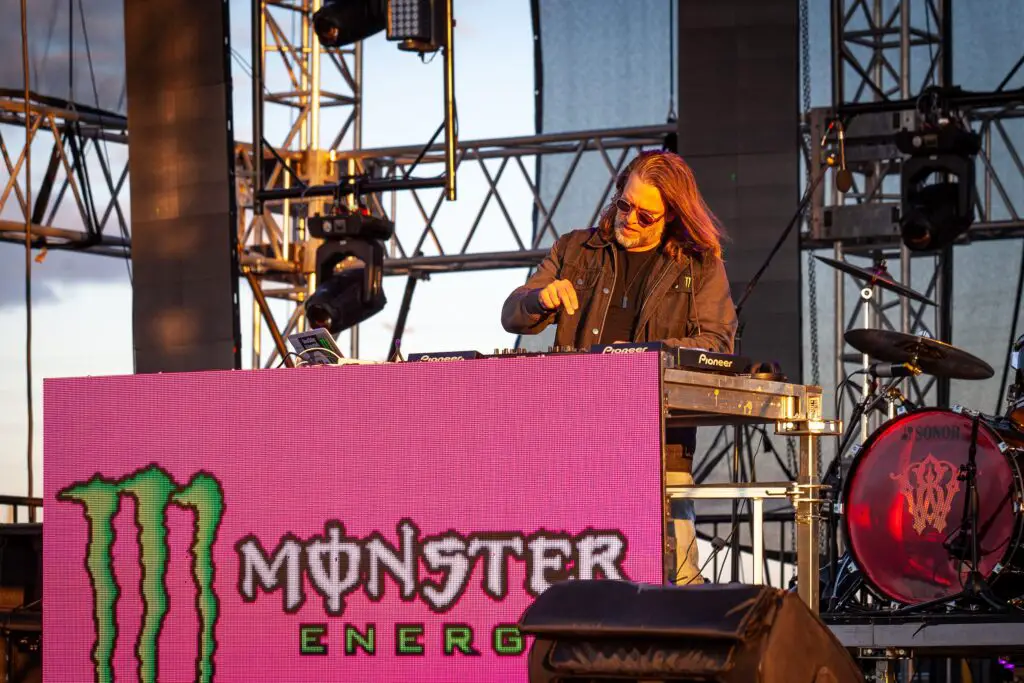 After dark, Big Wreck came out strong mixing up new material with fan favourites.
Last year when Big Wreck played in the Ottawa area it was evident that Brian Doherty's recent death was weighing heavily on the band. It is refreshing to see Ian Thornley bouncing about, with Dave McMillan and Chris Caddell horsing around on stage and Chuck Keeping hammering hard at the back. But Brian Doherty is not forgotten, after an epic guitar solo, Ian reminisced about the banter between the two, joking about Ian's self-indulgence.
Adding Chris as a second guitarist adds a depth seldom heard in live shows, Chris and Ian complement each other perfectly. It was a cold evening with temperatures dipping from 10°C down to 5°C by show's end; Ian mentioned how difficult it was to pick the strings (not at all noticed by the exuberant fans). Only Ian Thornley can seamlessly work the guitar riff from Rush's "Tom Sawyer" into a live show.
Showcasing Big Wreck's talent and diversity, in the encore they perfectly mashed up "Sunday Bloody Sunday" into "Come Again."
It is a refreshing relief that live music is back in force, filling that much-needed void we were missing.