Behold these pictures of Bif Naked's recent gig
[Bif recently played a rural Ontario village an hour west of Ottawa. Ross MacDonald was there and files this review along with these pictures. -AC]
Is Burnstown the New Centre of Canadian Live Music?
Nestled in the rural village of Burnstown, 80km west of downtown Ottawa, lies one of the area's best-kept secrets: The Neat Coffee Shop. This is a converted schoolhouse that serves wood-fired pizzas, fresh baked goods, and Canada's best live music. Neat has hosted over 250 live music shows since it opened in 2017.
But like all other live music venues in Canada, Neat was forced to close its doors from 12 March until 21 August because of the COVID-19 pandemic. With new rules in place that mitigate the potential spread of the virus, Neat is back hosting live music outdoors at the "shed". Bif Naked brought her band to Neat to close out September with a bang, rocking two sold-out shows.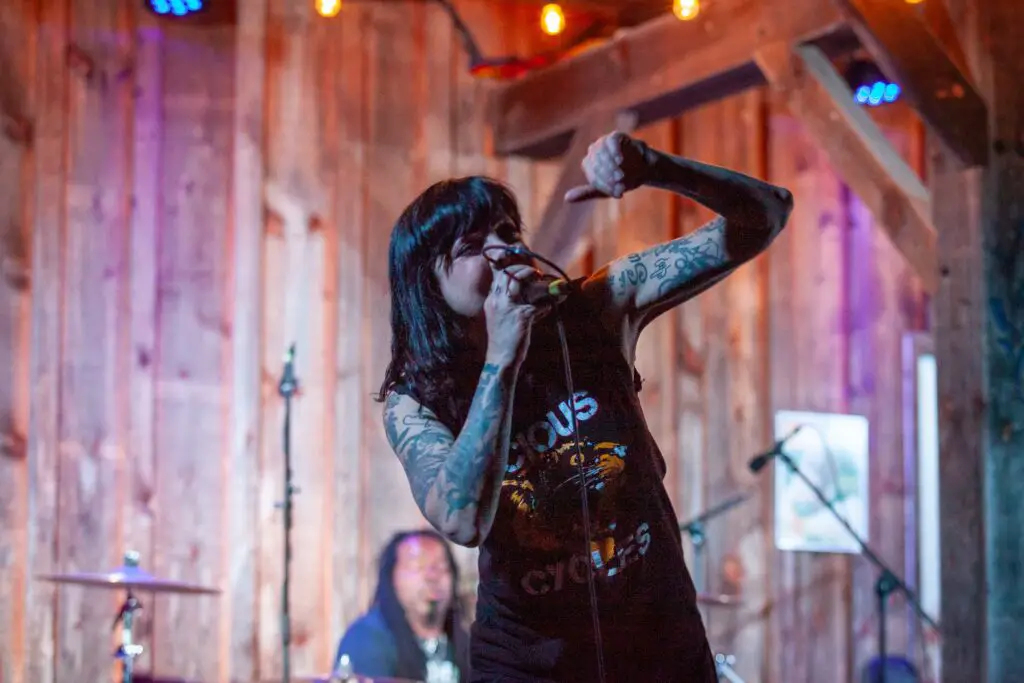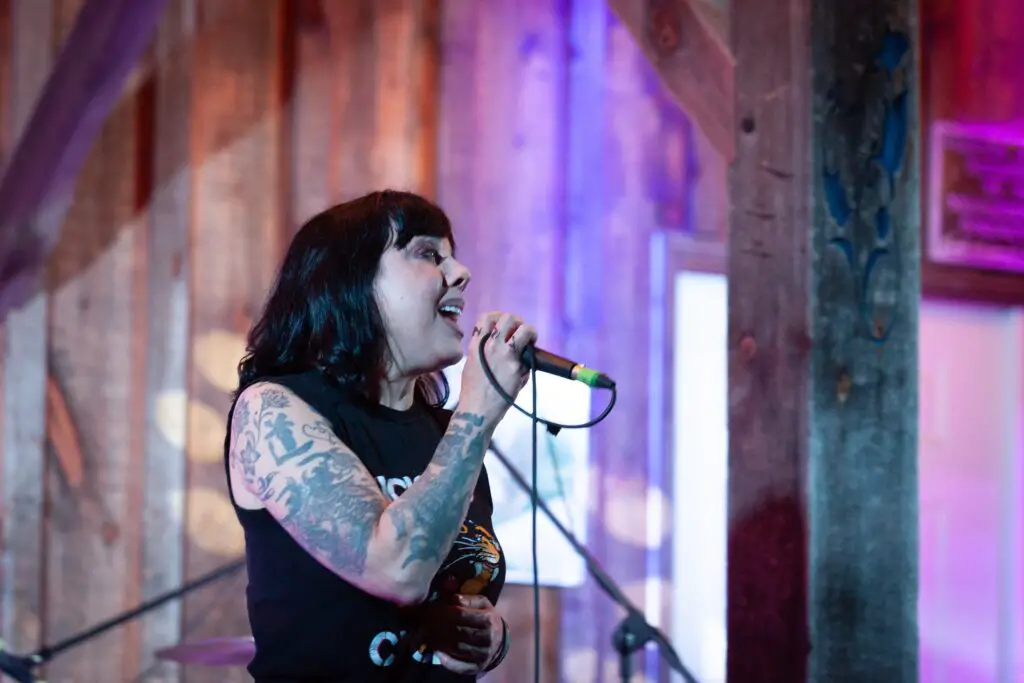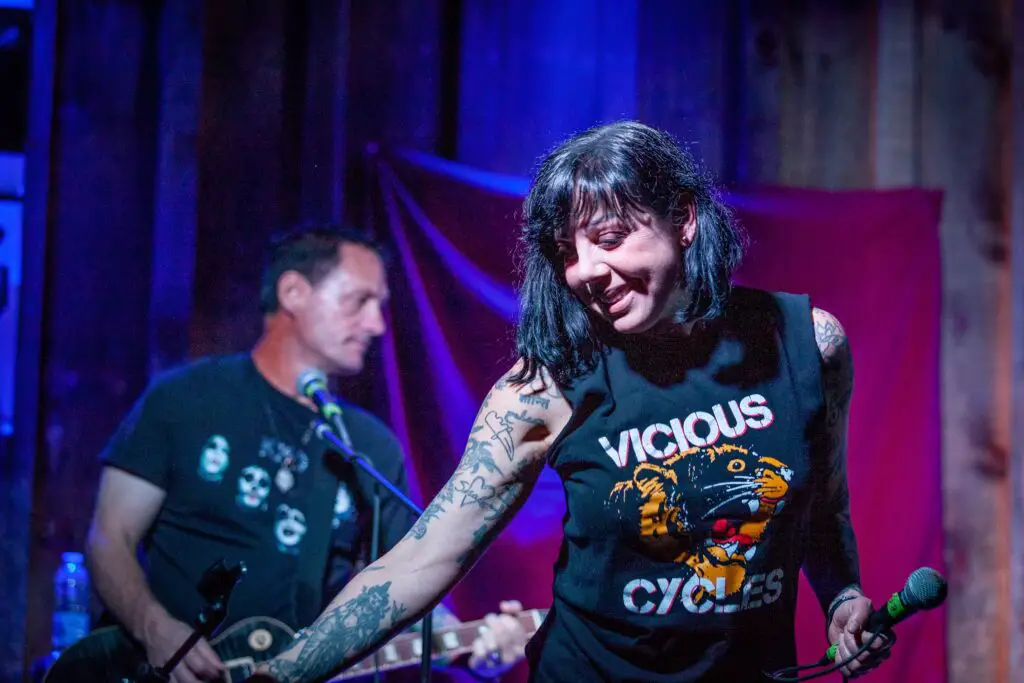 Coincidentally Bif Naked's last show before the pandemic shut down live music was on 7 March at Neat; she was intent on going back with her entire band. This was her first live show since the start of the pandemic and you could feel Bif was overcome with emotion in performing live again. It is one thing for artists to stream in isolation from their homes, but the energy of a live rock show is without parallel.
Bif Naked's rock band has chemistry, they are friends who love performing together. Her husband Snake leading the sound with his Les Paul…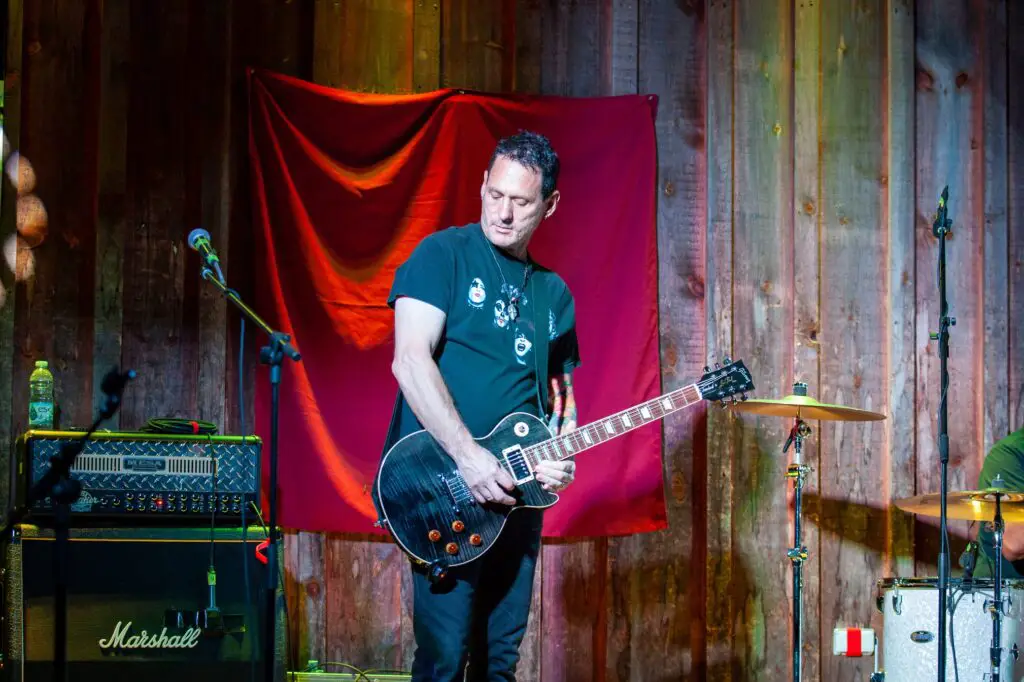 …Doug on bass, and all the way from Vancouver was Chiko hammering the skins.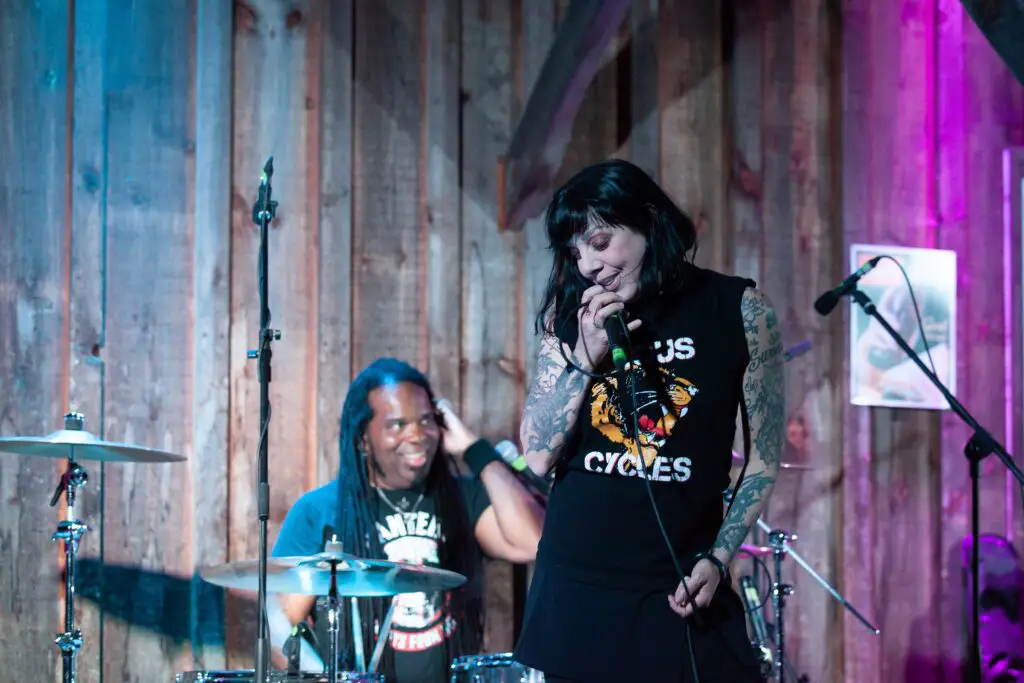 Bif is a survivor, it says so right on her arm, and she didn't shy from talking about her experiences battling cancer; it was a very personal connection with the audience touching on something that has affected almost all of us. And Bif's survivor instinct comes through in full force during her performance, she was full of energy and the crowd loved it all.
A rock show is the best way to pass a beautiful fall evening in the Ottawa Valley at Canada's new centre for live music.