Best Internet Rumour of the Week Has to Do with Neil Peart's Replacement in Rush
The Internet can be a silly place. A rumour making the rounds over the weekend claims that Rush will continue to tour but without its reluctant drummer, Neil Peart.
"C'mon!" I can hear you say. "First, Rush would never tour with anyone else. Second, who could take Peart's place? He's the drummer's GOD!"
Good point. Whose chops are equal to that of Neil? Mike Portnoy? Dave Grohl? Terry Bozzio? Danny Carey? Nope, nope, nope and nope. This rumour says that Rush's new drummer will be…Meg White.
HAHAHAHAHAHAHAHAHAHA!  Good one!
Where the F**K did this one come from? According to Snopes.com, it all began with a post on the Nevada County Scooper website.
Fans of the Progressive Canadian rock band Rush breathed a collective sigh of relief after lead guitarist Alex Lifeson announced that former White Stripes drummer will replace the ailing Neil Peart on an upcoming North American tour. There have been numerous reports that Mr. Peart was sadly unable to continue due to increasing chronic arthritis pain, and many fans thought that Rush's critically acclaimed R40 tour last year was in fact the final Rush tour of their career.
"We've worked very closely with Meg White over the past few months," said Mr. Lifeson in a Scooper telephone interview earlier this week. "Neil has been intimately involved with showing her the set. As you can imagine, there's no one to replace him on drums, but we believe that Meg will bring a fresh perspective to some of our classics."
To add "authenticity" to the claim, there was a photo of Meg with the Rush logo added.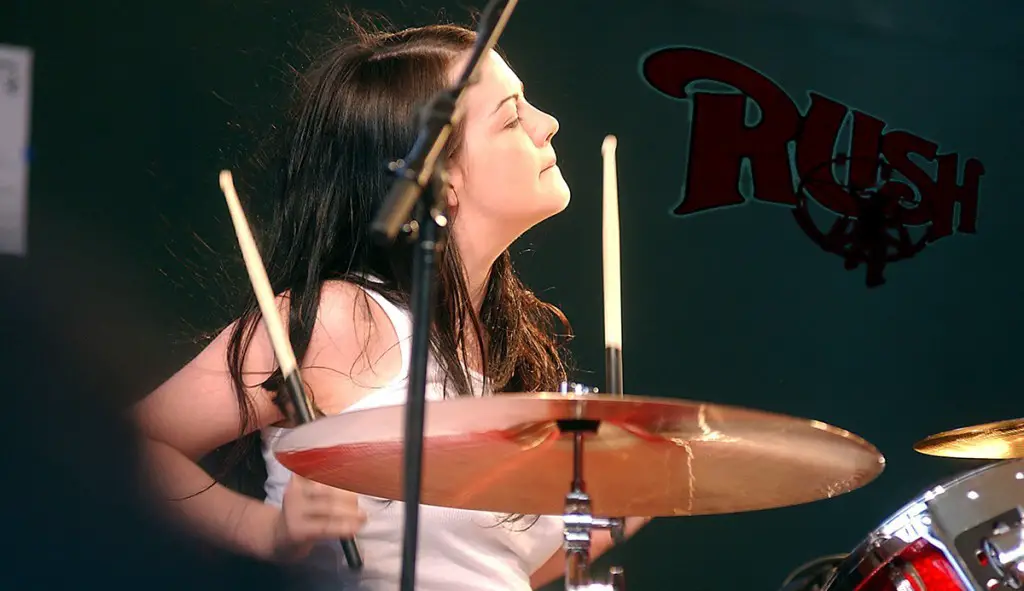 Those who took the story seriously and began spreading it through Facebook posts didn't notice some of the other NCS's items: "Area Woman Reaches Weight Goal with Zika Virus" and "Axl Rose Reveals He Is Transgender."
Relax, people. As Ted Cruz says…