The world never seems to tire of duping folks into watching a few seconds of this ginger bugger. Of the 186,000,000 views of "Never Gonna Give You Up," what percentage comes from rickrolls? And you'd think that every rickrolling trick has been used by now, right?
Not so fast. Props to whoever in North Carolina who came up the fake parking ticket rickroll. Motorists in Asheville returned to their cars to find a legit-looking $100 parking tickets under the wiper. Drivers were instructed to scan a QR on the ticket to get more information about the infraction and the fine.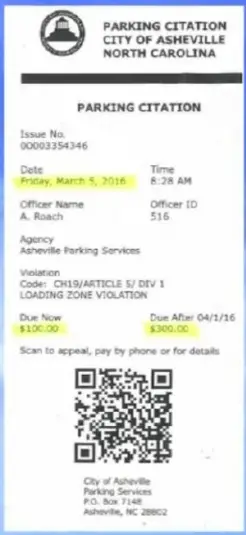 When they did, they got you know what.
Asheville police laughed for a bit but then realized that the fake tickets were causing problems at City Hall. They say if they catch the person(s) responsible, they will be charged with littering.
(Via SF Gate)