Best Story of the Day: The Worst Day Ever Poem That's Cheering Up London
This sheet of paper showed up on the London Tube this week. It was also seen pinned to the wall of a bar in the north part of the city. And now this poem–dubbed "the worst day ever poem" by some–has grabbed everyone's attention. Give it a read (following the instructions) and you'll immediately get it.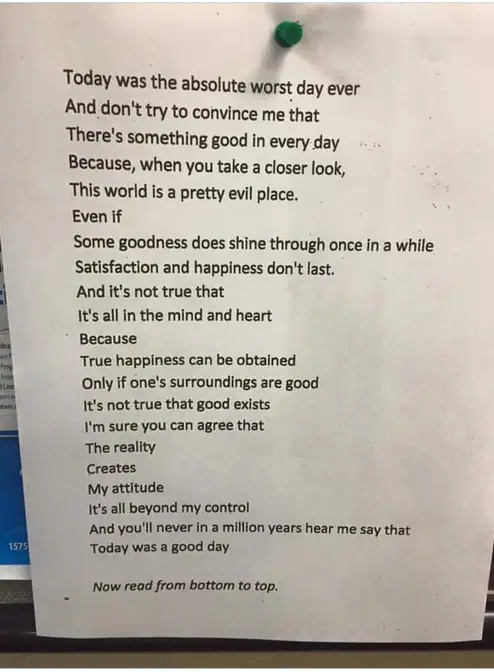 And the surprises keep coming. This poem was apparently written by an 11th grade girl from Brooklyn, New York, named Chanie Gorkin. Wow.
Seriously, you should share this.  It's too good not to. More on the story at Mashable.