Bif Naked Gets an Honorary Doctorate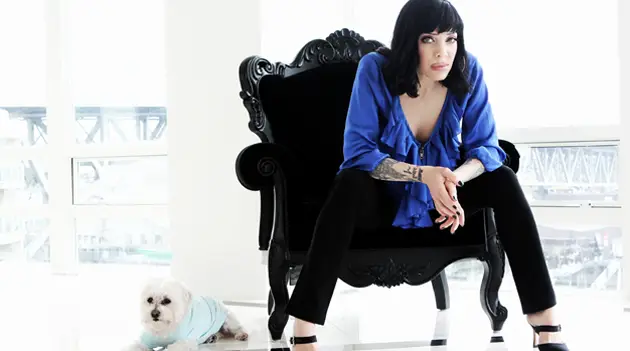 I've always liked Bif. Big talent, loads of ambition, tons of energy. And now she's been been recognized with an honourary doctorate from the University of Fraser Valley in BC.
From the press release:
Dr. Mark Evered had a surprise for Canadian punk rocker and motivational speaker Bif Naked when she visited the University of the Fraser Valley on International Women's Day on March 8.
Naked, who was there to speak at a union-sponsored event, met with UFV president Evered before her talk and he asked her if she would accept an honorary doctorate from the university this June.
He didn't have to ask twice.
"I never hesitated. It was such a thrill, and so humbling, to be recognized in that way," says Naked.
Naked will receive her honorary degree at one of three Convocation ceremonies planned for UFV this spring. She will attend the ceremony for the Faculty of Access and Open Studies and the Faculty of Professional Studies on the afternoon of Thurs, June 13, starting at 1:30 pm. The public is welcome to attend this free ceremony, which will be held at the Abbotsford Entertainment and Sports Centre.
Bif has a new album called Bif Naked Forever due on June 15th. That's her birthday.