Bif Naked returns to live performance. Behold these pictures.
[Eastern Ontario correspondent Ross Macdonald was on site again for a show in the Ottawa area. He offers this report. – AC]
Did Bif Naked find the fountain of youth? Or more likely she made a deal with the devil because she hasn't aged after 30 years of rocking hard. The straight-edge punk rocker paid a visit to Neat Coffee Shop ( in the small village of Burnstown. It was Bif Naked's first live show of the year, so the band had energy to spare.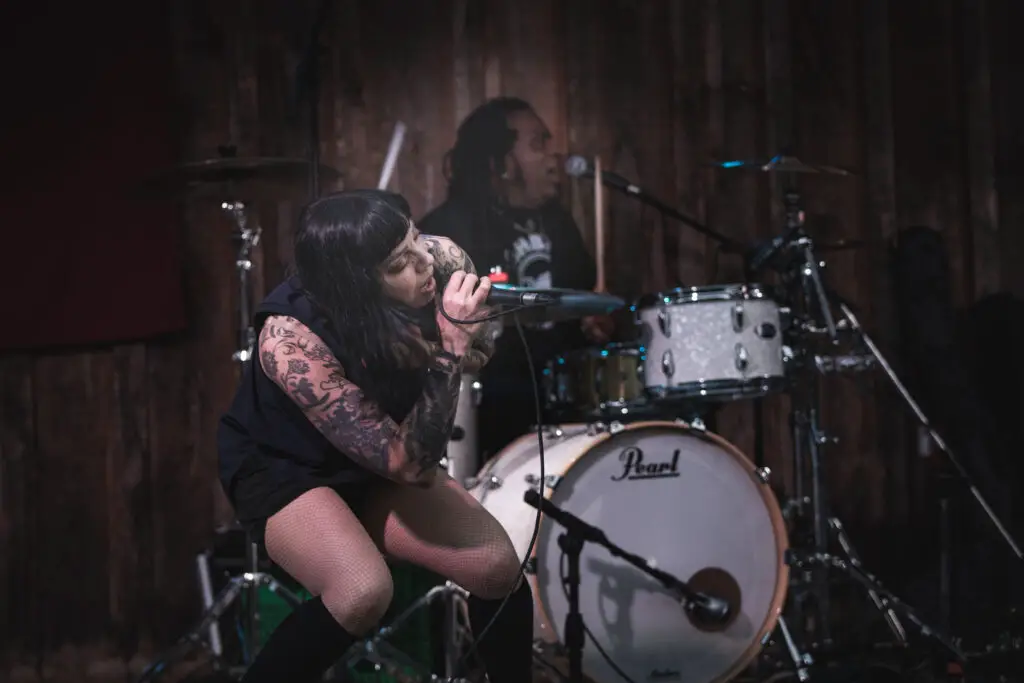 And they wasted no time starting off their first set in powerful fashion with the timeless hit Spaceman. And for the next two hours, the 100 socially distanced fans were treated to a long-overdue extravaganza. Bif can't stand still!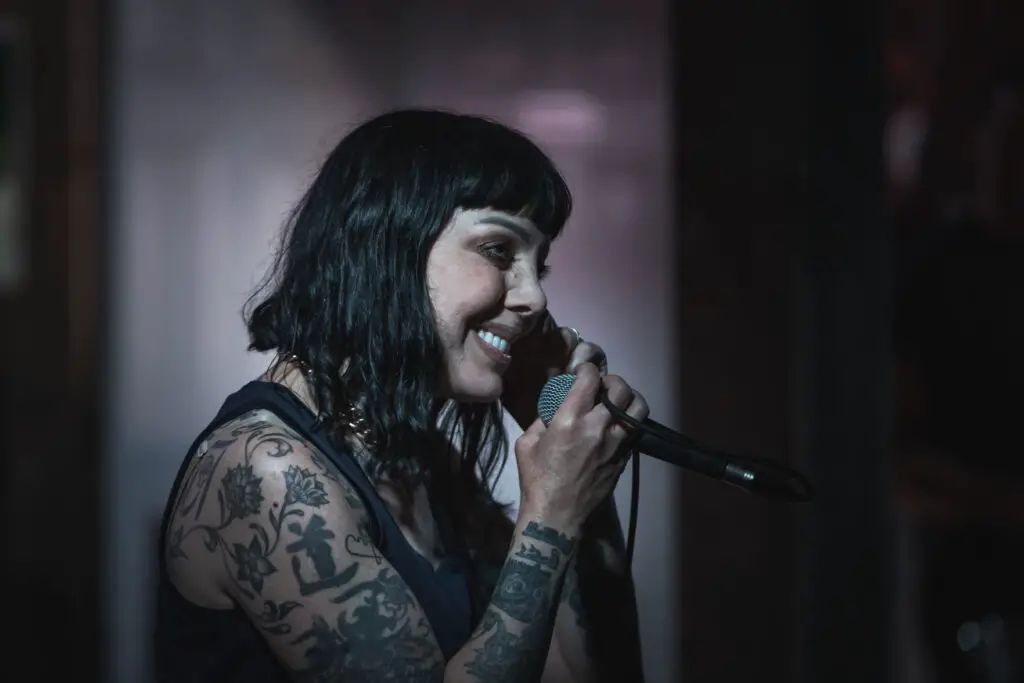 Bif is a self-proclaimed animal lover: "I am obsessed with animals. Have you heard of the Freedom Drivers? They aren't a motorcycle club, but a group of volunteers that provide transportation to local rescue animals. I invited them to my next show."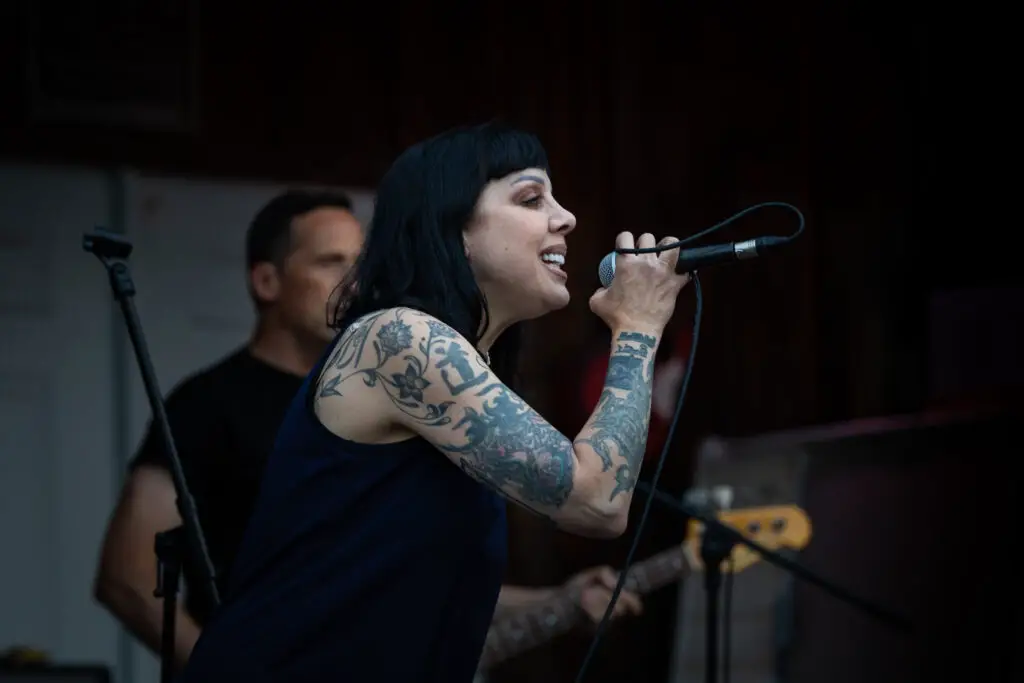 Bif and Snake adopted a Yorkshire Terrier named Ace: "We wanted a Yorkie because we travel a lot and we can bring him everywhere with us. He even travels in the passenger compartment when we fly."
When Bif played her hit 'Lucky,' "I dedicate this to the nurses with us here, and all nurses. They are the ones providing direct care to the patients and we are so lucky."
Bif Naked has a new upcoming album which she delayed the release due to the pandemic. The band played the first single Jim from the album to a great response from the audience. "'Jim' is our new single from our upcoming album, it is about a man suffering from addiction."
Bif's band is very tight, they have been playing together for years and it shows. Her husband Snake plays guitar with Doug Fury on bass and Mister Melody Chiko flying in from Vancouver to pound the drums. The night closed with Bif's punk anthem "I Love Myself Today," leaving everyone screaming for more. Bif will be back.
Bif Naked – lead vocals
Snake Allen – guitar, backing vocals
Doug Fury – bass, backing vocals
Chiko "Mister Melody" Misomali – drums, backing vocals