Big Ideas from the 2013 New Music Seminar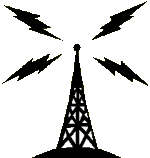 Where's music headed?  Some pretty interesting places, apparently.  From Billboard:
You can't accuse the 2013 New Music Seminar of thinking small. The conference kicked off Monday morning with a wide-ranging "State of the Industry" panel featuring Frank Cooper, the chief marketing officer of PepsiCo; John Sykes, the president of Entertainment Enterprises at Clear Channel and Rio Caraeff, president and CEO at Vevo. The talk centered primarily on growth areas for each of the represented platforms, especially brand partnerships and mobile devices.
 
Caraef opened the panel by sharing some new statistics about his three-and-a-half-year-old video company, which he said now boasts 240 million users worldwide generating 4 billion views per month. Most of Vevo's viewership is abroad, with only 25 percent coming from within the United States. The data point that Caraef drove home the most, however, concerned how users were accessing the platform. A 51 percent majority of Vevo's U.S. views now come from mobile devices.
 
"We don't build Web products anymore," he said. "We build mobile products that work well with televisions."
And there's much more.  Continue reading.