Big Sugar plays a small gig outside of Ottawa: Photos and a review
[Ross MacDonald filed this report from Ottawa. – AC]
After a week-long heat wave in the Ottawa Valley, it was an appropriate time for Big Sugar to come to town on the 25th-anniversary tour of their aptly titled album 'Heated'. And inside the century-old one-room schoolhouse, that is Neat Coffee Shop, everyone was sweating.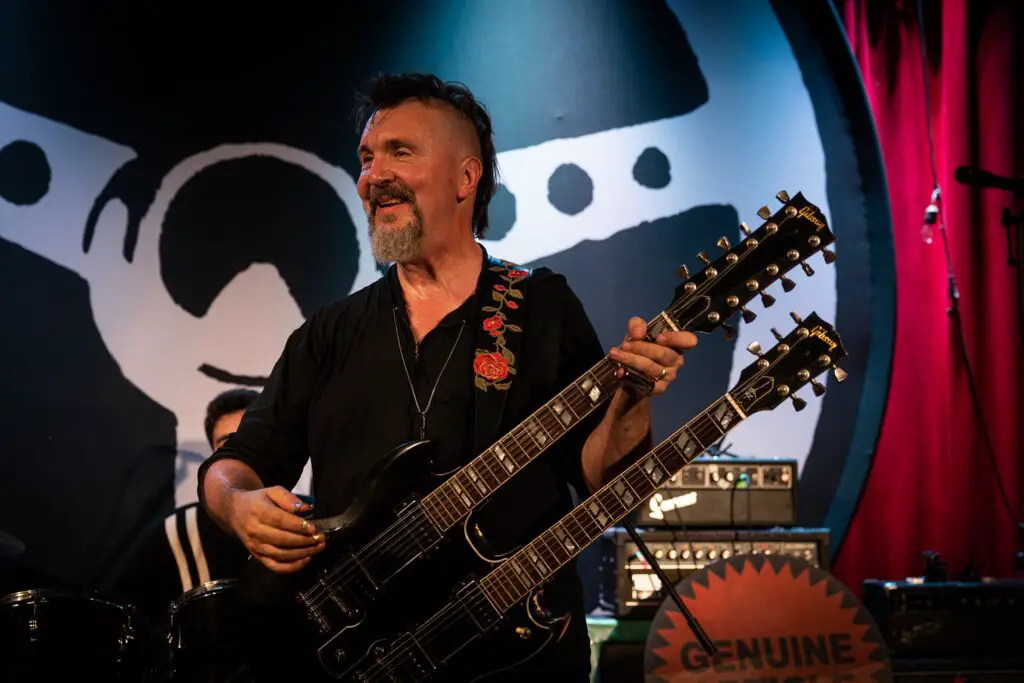 For the past few months, Big Sugar embarked on a North American tour celebrating the silver anniversary of their immensely popular 'Heated' album which was a platinum selling LP.
The first weekend in June it was Burnstown, Ontario's turn; and the much-anticipated visit by Big Sugar was so popular, they sold out two shows.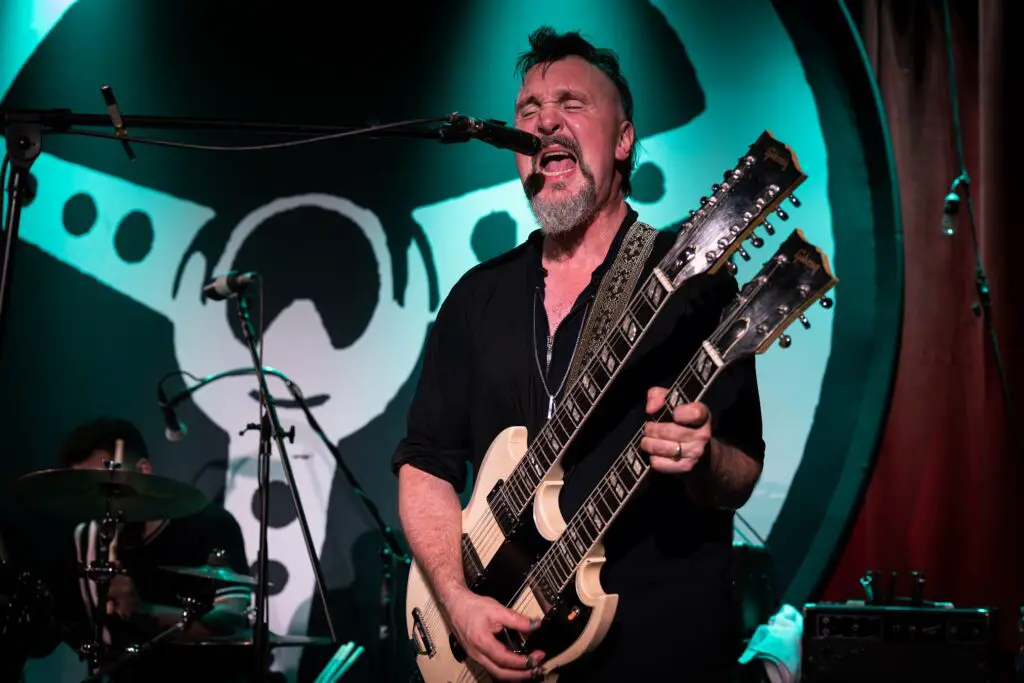 There were no opening bands (it was so hot, nobody needed a warmup). The show was split into two sets (plus encore). The first set Gordie and the band played 'Heated' in its entirety, including a few embellishments. And the second set was a combination of fan favourites and a deep dive into Big Sugar's music catalogue. Overall, the fans at Neat were treated to three hours of Big Sugar music.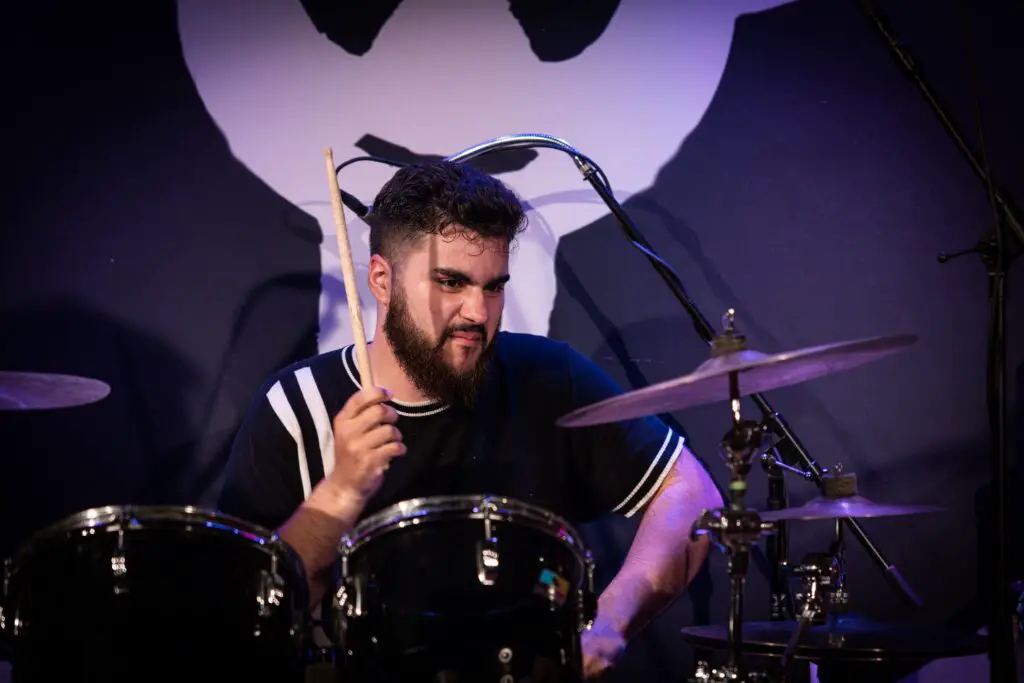 If there is still someone who hasn't yet seen Big Sugar in concert, you are missing out. Firstly, they refuse to be pigeonholed into a single musical genre. At every show you will hear some reggae, some blues, and a LOT of rock. And secondly, it is crazy how full a sound three musicians can create.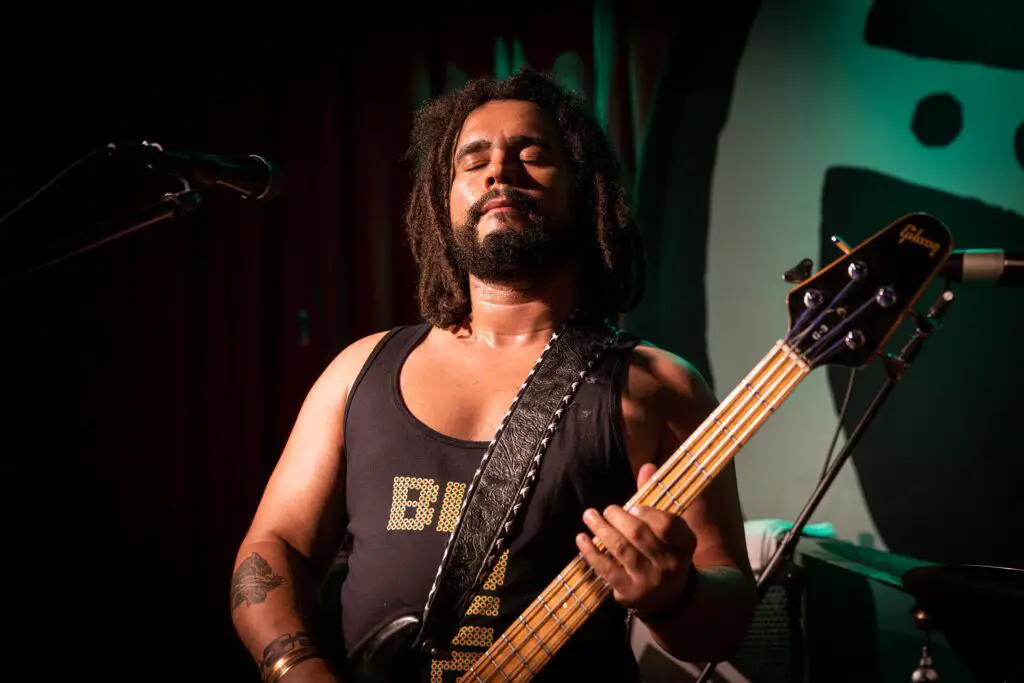 Gordie's guitar virtuosity is well known, using every fret, and bending strings so much that it is a surprise they don't break. It was beautiful to see Gordie bring out not one, but two Gibson double-neck guitars.
A couple of years ago Ben Lowe joined Big Sugar. Ben's lineage may have gotten him an audition (his late father was Gordie's long-time bass player and side-kick Garry Lowe), but it is Ben's expert craftsmanship that got him the job. Ben does not play a repetitive simple thumping bass, his fast fingers play runs up and down the neck of his buck-and-a-half bass; he is giving Big Sugar a lot of groove.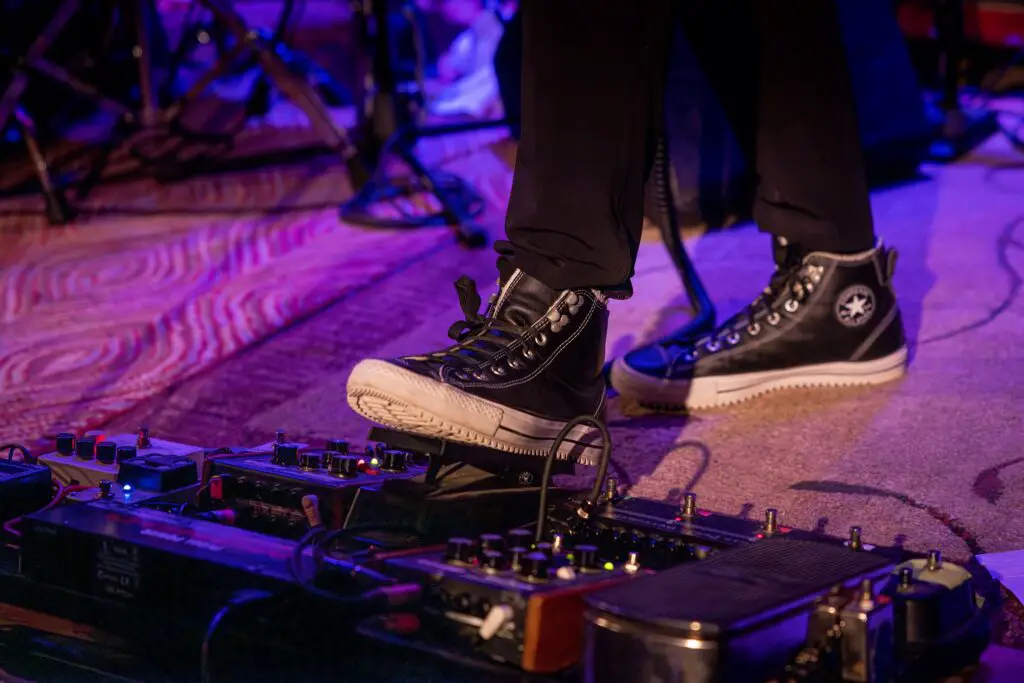 The newest addition to Big Sugar is a relatively young prodigy, drummer Root Valach. Root has quick hands with rhythms and syncopation reminiscent of Stewart Copeland. The rhythm section of Ben and Root are a reason why Big Sugar was giving such a full sound.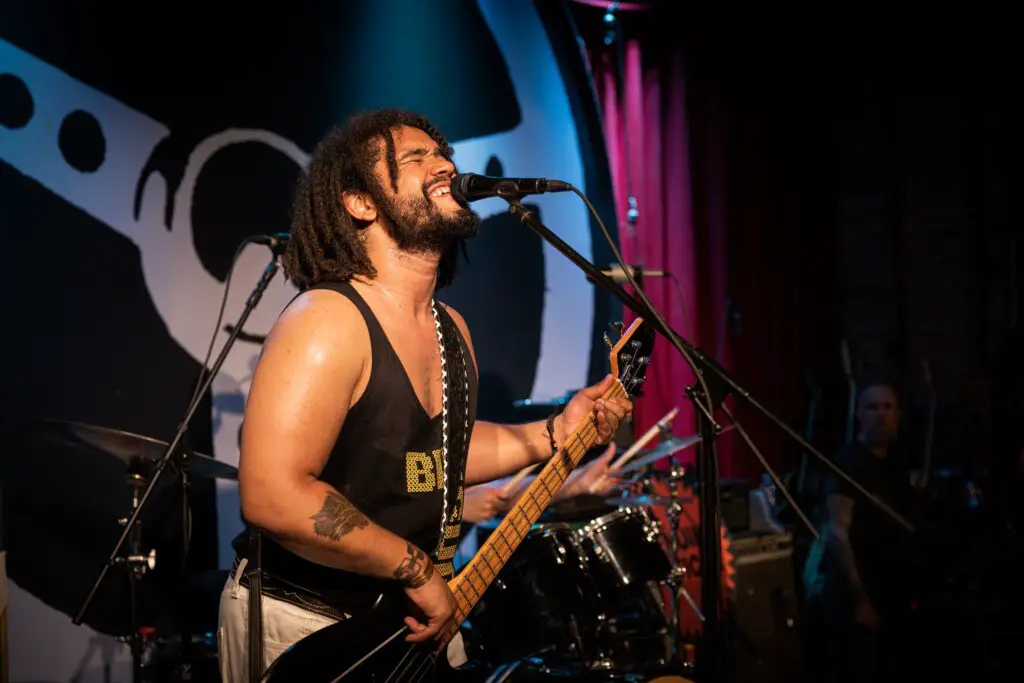 Gordie may call Austin Texas home, but he definitely hasn't forgotten his Canadian roots. He heaped kind words about his homeland, but he also has some tangible reminders of birthplace: his guitar straps had Alberta wild roses on them, and on the back of his cream-coloured double-neck SG, Gordie painted a Canadian flag.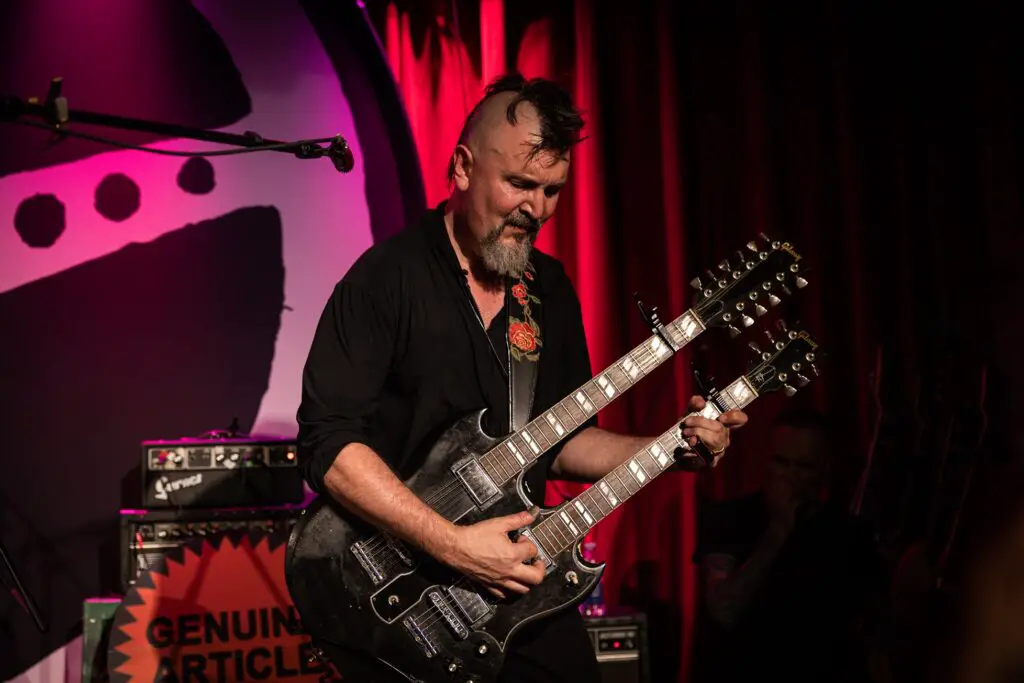 After two nights of rocking by Canada's loudest rock band, Mark Enright better check that the foundation on his 134 year-old school house / turned music venue is still structurally sound.
Gordie Johnson – lead guitar, lead vocals
Ben Lowe – bass, backing vocals
Root Valach – drums, backing vocals