Big Wreck in pictures from their gig in Ottawa
[Ross MacDonald was again dispatched to cover a gig in Ottawa. He sat down with frontman Ian Thornley.- AC]
Before the Ottawa show, A Journal of Musical Things had an opportunity to chat with Ian Thornley about Big Wreck's new EP 7.1, and what else has been happening with the band over the past couple of years. Alan released his deep dive on Big Wreck about 18 months ago with his Ongoing History program. That was mostly looking back, so let's look at what happened over the last year and going forward.
AJOMT: Sekou is not a newcomer to you and the Big Wreck family is he?
Ian: No, when I left the first version of Big Wreck, he was with me in Thornley. He recorded and toured on the first Thornley album, Come Again. Sekou and I have stayed in touch, we remained friends. On this album (7.1), how Sekou came back into the fold: I had written all this music over lockdown, I had been sending music to the guys and we were good to go, studio time was booked, engineer and producer were booked, but the first two days of recording Chuck knew that something was up, and we knew that something was up, it wasn't the Chuck that we were used to. Chuck came to us and said, "I am dealing with some health issues, fatigue and lack of focus were two of the side-effects, I gotta step back."
Sekou is a hot-shot drummer in Toronto, and I have a relationship with him having played together. I knew that Sekou and Dave would lock together relatively quickly.
Chuck and Dave were a bulletproof rhythm section, and that is a really important part of the recording process, that's the foundation for everything. So I called up Sekou and he said "Yeah, dude, I got time, because everyone is locked down." He came in the next day and cut two or three songs, and it sounded great! He breathed a whole new life into it.
AJOMT: The EP 7.1, the press release says "is a wealth of riches for the Big Wreck faithful and new fans alike", which are nice marketing words, but it really is! There are changes in tempos, building vocals, and intricate guitar solos with bends and slides. Are there any particular influences? Does this just come to you?
Ian: My influences haven't changed, I'm always open for inspiration, hoping to get moved by things that will trigger an idea. And musically I will use whatever musical tool is at my disposal to try to flush out the idea. Stylistically the ideas (on 7.1) had a chance to be flushed out largely due to lockdown because I spent so much time in music and putting these things together. I kept revisiting and re-working the music. I do think that the songs benefited from the amount of time. And I left room for those magic moments that happened in the studio. If there is an idea, I will document it on my phone, and then build on it. It happens all different ways, but for the most part, it stems from me sitting down with a guitar in my lap.
AJOMT: Bombs Away, did the opening riff came from Brian? Is the song a tribute to him?
Ian: The opening acoustic riff is the only part that remains from the original idea. At a soundcheck, Brian was playing that lick and I had all but forgotten about it. When I was putting things together for 7.1, I wrote a new chorus for it and thought 'this is going to work!' I took the heavy part and made it the main thrust of the song. This is a nod to the early years when I first popped the riff out and I'm glad that Brian remembered it.
AJOMT: The pandemic had a silver lining, many bands got a break and recorded new music. How was it for you?
Ian: That comes with its own measure of adjustments. Initially, I loved it, but our vocational rhythm of releasing music and touring was interrupted. After a certain point, I was just documenting new ideas because I started the pandemic as a glorified dishwasher and chauffeur.
AJOMT: The drive-in shows couldn't have been easy looking at windshields and headlights.
Ian: It was weird, but I'll take it. At the end of the day, I got to play music with people that I love, and it's music that I love. Once you get past the wrapping of it, it's still just people making music.
AJOMT: How was the Iceberg Alley music festival in St John's? Was it your first show in front of a live audience since the pandemic began?
Ian: We did a couple of shows out east. Iceberg Alley was a special night. A couple of nights before the show a hurricane rolled through St John's and obliterated the festival grounds. We looked at each other and said 'no, I don't want to go back home to taking out the garbage!' The spirit of Newfoundland pulled together and in less than 24 hours they moved an entire festival into the Mile One Centre arena. It was a monumental effort. When we stepped out on stage and what a feeling, it was a special night.
Ottawa was the last stop for Big Wreck on this stage of their tour in support of the new EP. They split their tour into shorter segments because of pandemic restrictions but had the benefit of not being on the road for an extended period of time. Opening for Big Wreck was BRKN Love and Monster Truck, two dynamic rock bands from Toronto.
While the concert hall was still filling up, BRKN Love hit the stage. They are an energetic quartet that was definitely inspired by the music coming from the pacific north-west in the early '90s. Their lead singer Justin Benlolo set the stage for a lively night of old-school rock.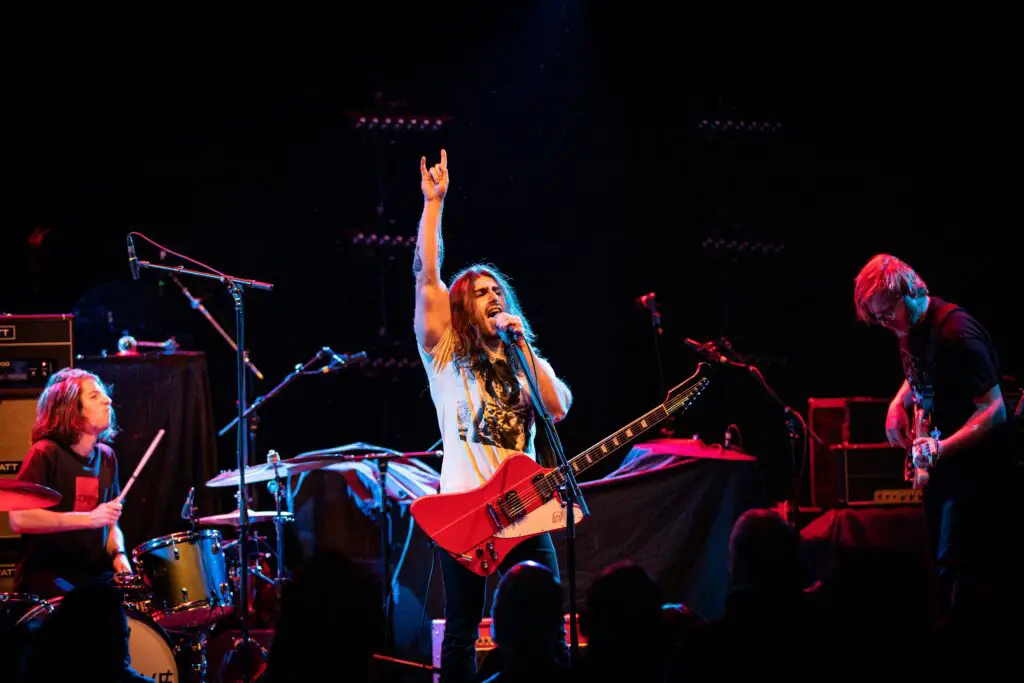 Monster Truck has a presence that is larger than life. And their music has a big sound to match, a mix of hard rock with a blend of the blues. A large segment of the audience was singing along to their songs, right from the start with Old Train, their four-part harmony "For The People," and especially "Sweet Mountain River," and their finale "Don't Tell Me How To Live."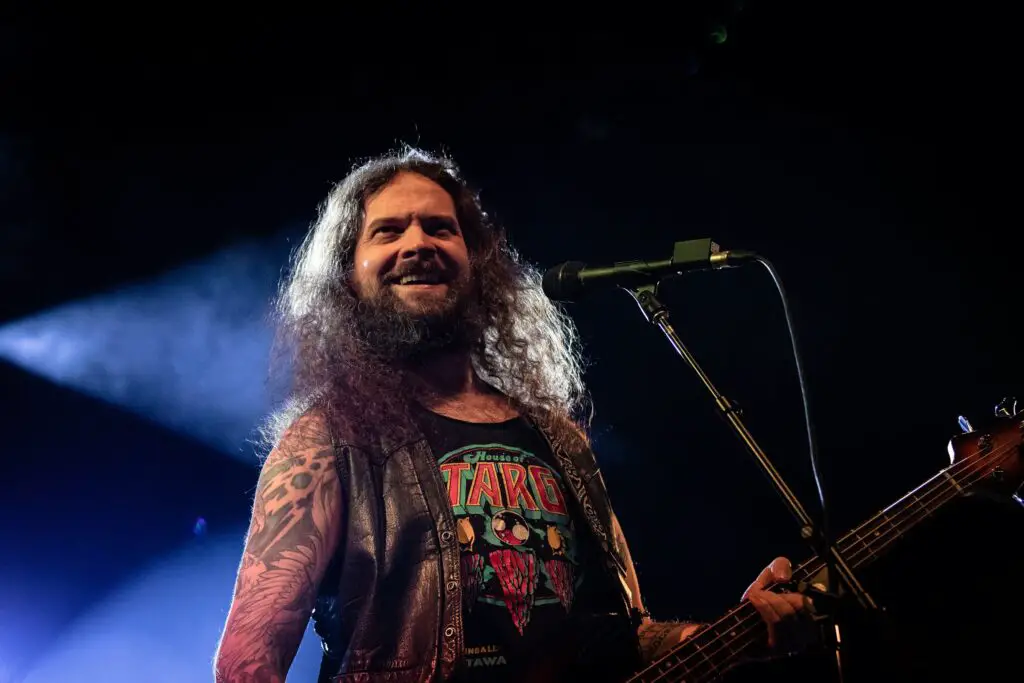 Big Wreck is one of very few bands that sound just as amazing live as their recordings. Ian's innovation and precision on the guitar are not limited to studio albums, Big Wreck's live shows shine in large part due to Ian's skills; and the fact that along with Chris they have two lead guitars on stage.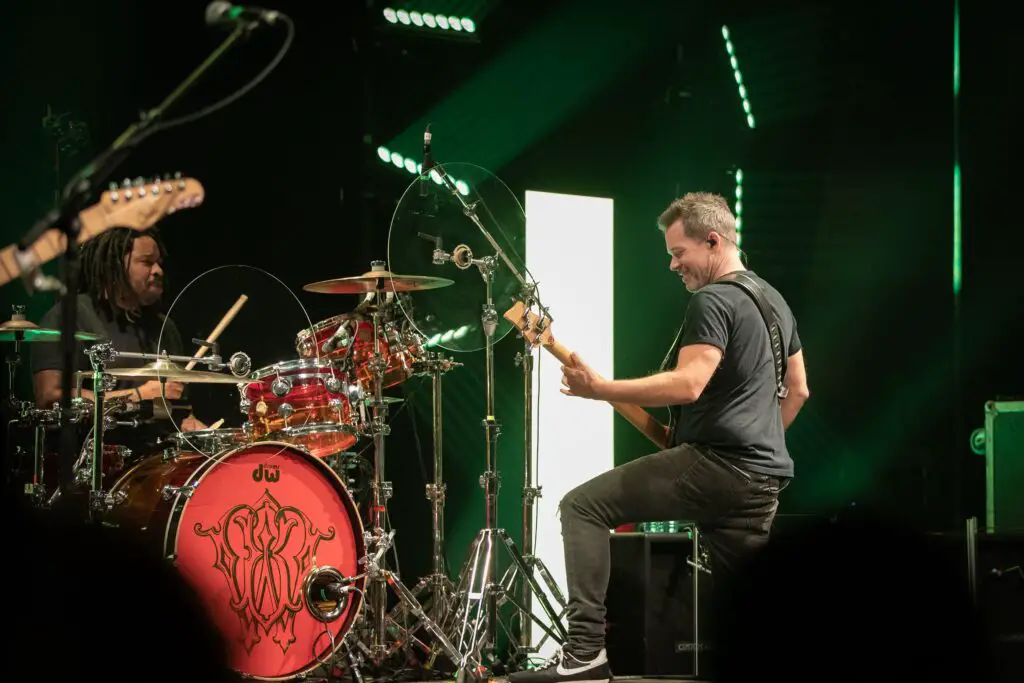 Big Wreck played a mix of songs from 7.1, and older hit singles like "Albatross," "Locomotive," "That Song," and the funky hit "Ghosts" where Dave's bass lines and Sekou's fast hands could shine. The band also played a gritty version of Thornley's "Come Again," with "Sunday Bloody Sunday" mashed into the guitar solo.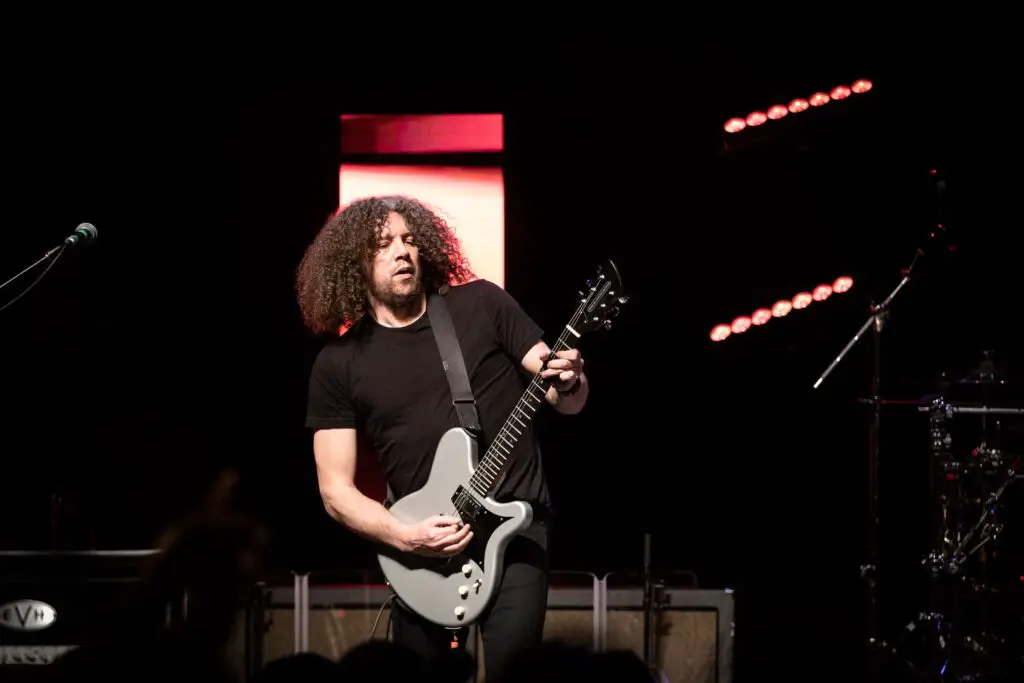 The last song in the encore was "The Oaf." Ian's guitar finesse is not only jaw-dropping intricate, but it is also completely mesmerizing.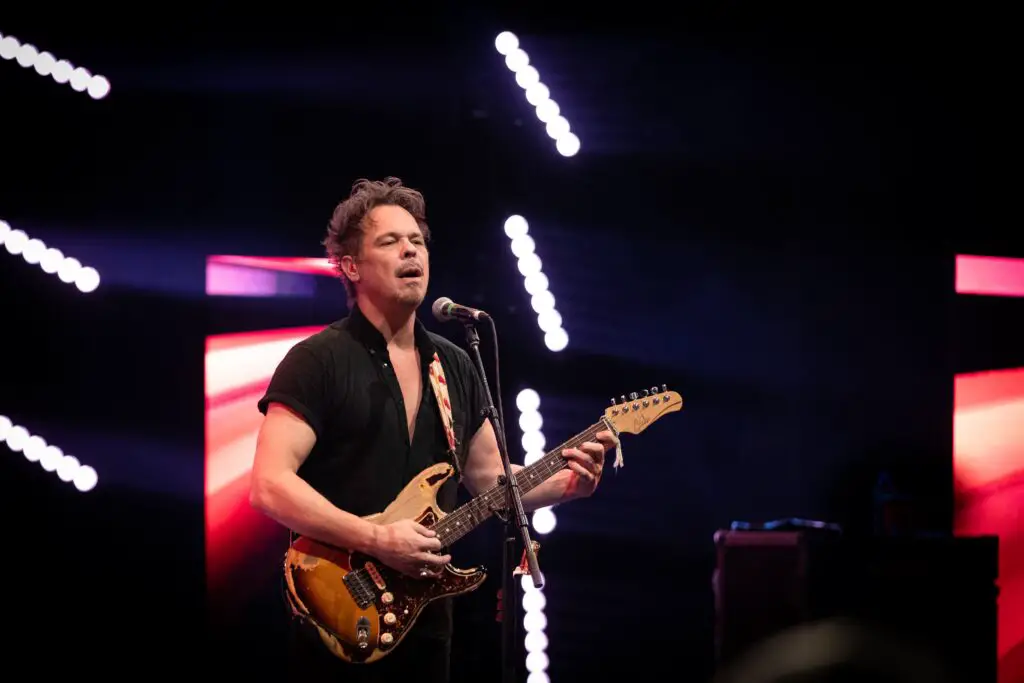 Big Wreck:
Ian Thornley: lead vocals, guitar, keys
Dave McMillan: bass, backing vocals
Chris Caddell: guitar, backing vocals
Sekou Lumumba: drums
Monster Truck:
Jon Harvey – vocals, bass
Jeremy Widerman – guitar
Brandon Bliss – keyboards
Steve Kiely – drums