A Bill Barilko Hockey Card Signed by the Hip Sold for Charity for Over $6,000
Of all the songs the Tragically Hip recorded about hockey, "Fifty Mission Cap" from Fully Completely is one that most Canadians can sing by heart. Hell, I'm pretty sure that all new immigrants are required to learn at least the chorus before they're granted citizenship. Gord Downie famous sings that he stole the story of the doomed Bill Barilko from a hockey card.
Blair Babcock of Stratford, Ontario–a hardcore hockey and baseball card collector as well as a Hip fan–managed to get a Bill Barilko hockey card signed by all five members after prodding his roommate's sister–a friend of the band–to get some gear autographed. One of the things that returned sign was that card.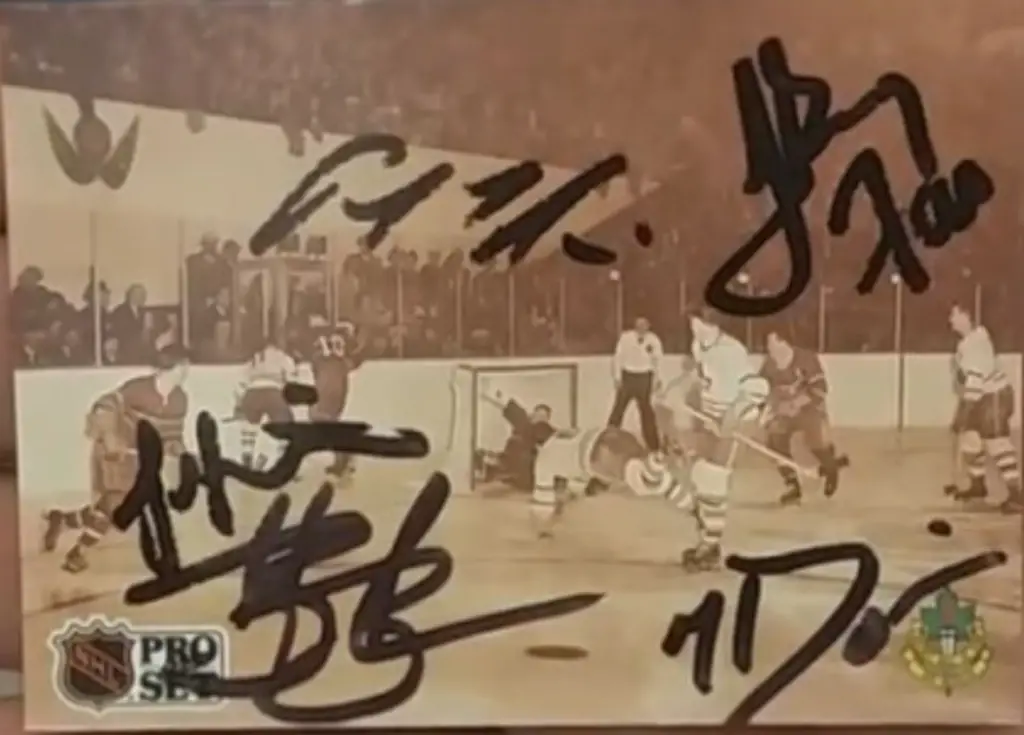 After treasuring the card for years, Blair decided that it was time to part with it–and for the best of reasons.
About ten years ago, Blair's father died of glioblastoma, the same brain cancer that Gord suffered. When Gord died, Blair thought that the right thing to do was to put the card up for auction on eBay. Two days later, it sold for $6,240. All the money will go to the Larry Babcock Fund (the fund named after his father), the Stratford Perth Community Foundation and the Gord Downie Fund for Brain Cancer Research.
Ain't it cool how Gord and Hip have prompted Canadians to do all sorts of altruistic and unselfish things?
More at the CBC. (Thanks to Jay for the link.)