Bill Murray Day is Coming Up and Billy Talent is Going to Piggyback on It to Raise Money for MS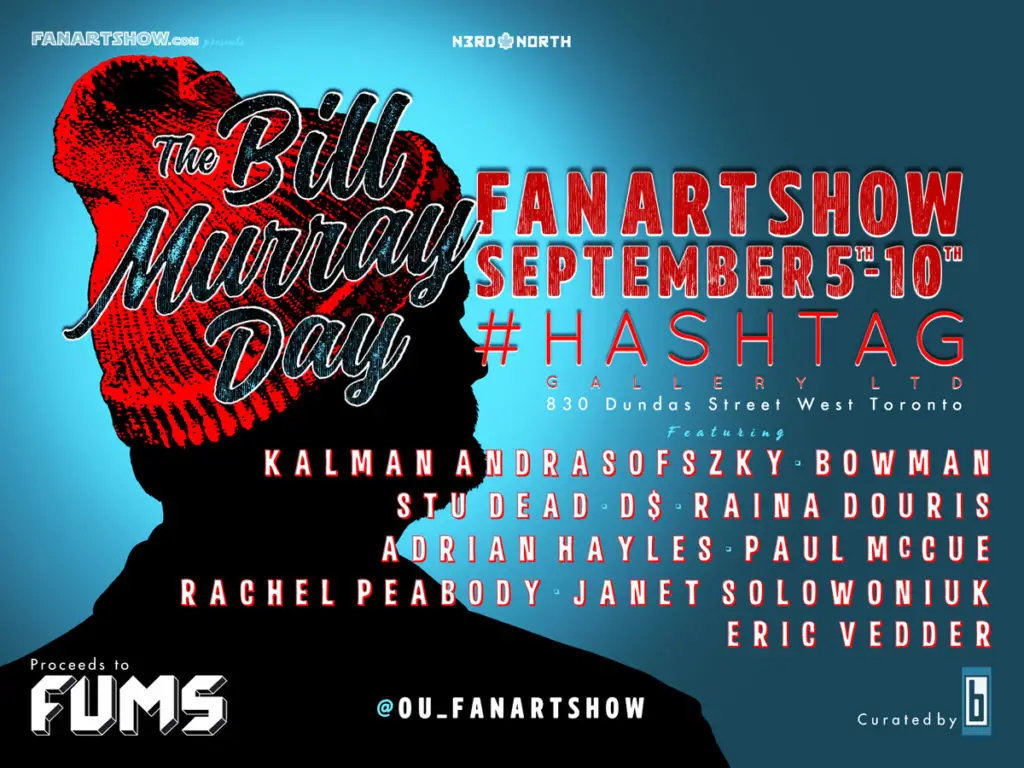 The press release says it all, so I'm just going to quote it:
Nothing prepared me for being this awesome," once noted legendary American actor/comedian Bill Murray. And nothing would prepare him for the kind of awesome taking place Sept. 5 – 10 in his honour.
Fanartshow.com and Nerd North Media will present The Bill Murray Day Fan Art Show at #Hashtag Gallery in Toronto with proceeds going to the MS Society of Canada, care of F.U.MS
F.U.MS is a series of events that raise money and awareness for youth affected by multiple sclerosis, created by Aaron Solowoniuk, drummer for multi-platinum-selling Canadian rock band Billy Talent.
"I'm really excited to see all of the amazing art at this show," says Solowoniuk, who was diagnosed with MS when he was 24. "I love to see people come together for a cause and I'm so proud that proceeds from this event will be going to The MS Society."
Curated by Solowoniuk's long-time friend Bowman, the art show features 10 artists celebrating a comic legend whose career has inspired countless generations. In addition to Bowman, the other participants are Kalman Andrasofszky, Stu Dead, D$, Raina Douris, Adrian Hayles, Paul McCue, Rachel Peabody, Janet Solowoniuk, and Eric Vedder.
In 2014, to promote the world premiere of his film St. Vincent, the Toronto International Film Festival (TIFF) declared Sept. 5 "Bill Murray Day" in Toronto. Little did they know that this would inspire a fan art show three years later. With TIFF's blessing, the Officially Unofficial Fan Art Show plans on making this an annual event.
Details:
#Hashtag Gallery 830 Dundas Street W, Toronto, ON M6J 1V3
Tuesday, September 5th to Sunday, September 10th.
Gallery hours: Tues – Fri 4 – 10pm; Sat & Sun 2 – 8pm
Admission: FREE (kid friendly).
10 Artists celebrating all things Murray.
Follow @ou_fanartshow (Instagram & Twitter)
http://fanartshow.com
http://turningangerintohope.com
https://mssociety.ca
For interviews/more information, contact: [email protected]
Thanks
Bowman
Officially Unofficial Fan Art Show
#BillMurrayDay17
Hope all is awesome in your world.