Billie Joe Armstrong announces the release of his quarantine covers album, No Fun Mondays
Ever since this pandemic began back in March, Green Day's Billie Joe Armstrong has been keeping busying by recording cover songs at home for the band's YouTube channel. All those recordings–14 in all–will be collected together for an album entitled No Fun Mondays. I mean, why not? The songs are there and it costs zero to upload the tracks for streaming and downloads. Come November 27, the album will also be out on CD and vinyl.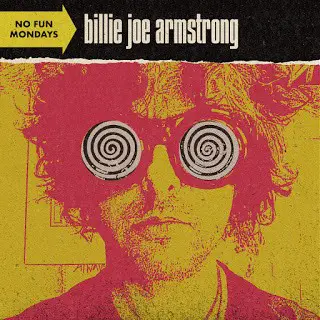 Here's the tracklisting:
NO FUN MONDAYS tracklisting
SIDE A
I Think We're Alone Now  (Tommy James and the Shondells)
War Stories (Starjets)
Manic Monday (Bangles)
Corpus Christi (The Avengers)
That Thing You Do! (From that Tom Hanks movie)
Amico (Don Backy)
You Can't Put Your Arms Round A Memory (Johnny Thunders)
SIDE B
Kids in America (Kim Wilde)
Not That Way Anymore (Stiv Bators of the Dead Boys)
That's Rock 'N' Roll (Eric Carmen and The Raspberries/Shaun Cassidy)
Gimme Some Truth (John Lennon)
Whole Wide World (Wreckless Eric)
Police On My Back (Eddie Grant and The Equals/The Clash)
A New England (Billie Bragg)
Want a sample?