Billie Joe Armstrong Comes Clean in New Rolling Stone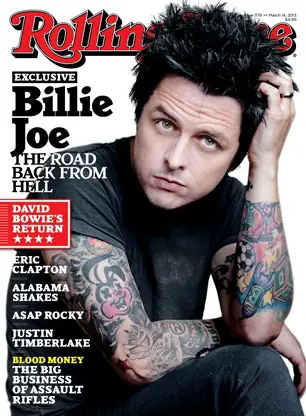 So what happened to Billie Joe Armstrong that he had to go into rehab for so long at such a critical time in Green Day's career?  He opens up to Rolling Stone.
"I couldn't predict where I was going to end up at the end of the night," he tells Rolling Stone senior writer David Fricke. "I'd wake up in a strange house on a couch. I wouldn't remember how. It was a complete blackout." He finally confronted his problem after the Vegas radio festival, where the frontman smashed his guitar onstage and shouted, "I'm not fucking Justin Bieber, you motherfuckers." Armstrong's recovery sidetracked promotion of Green Day's album trilogy ¡Uno!, ¡Dos! and ¡Tré!, and the group was forced to postpone tour dates.
"I remember tiny things," Armstrong says of the Vegas incident. "The next morning, I woke up. I asked [my wife] Adrienne, "How bad was it?" She said, "It's bad." I called my manager. He said, "You're getting on a plane, going back to Oakland and going into rehab immediately."
The new Rolling Stone is out Friday.