Billie Joe Armstrong: Problem Child
Here are a couple of things you may not have known about Green Day.  First, singer Billie Joe Armstrong was a real problem child.  
He was expelled from two schools, dropped out of a third and never did graduate from high school.  Green Day remembers playing a forty-five minute set after which they were paid a grand total of one dollar.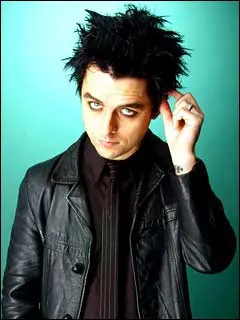 They also remember playing a gig in front of a religious cult that quickly got very, very weird when all the followers started having sex with the leader right in front of everybody.  And anybody remember Green Day's appearance on King of the Hill?
They were animated as a band called Caine and the Stubborn Stains.  That was long before they appeared in
The Simpsons
movie.