BitTorrent is Not a Crime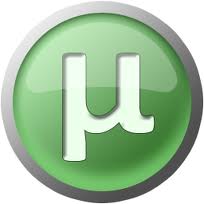 BitTorrent used to be synonymous with illegal downloading.  Not anymore, though.  From Billboard:
When Converge Studios and Rock Mafia wanted to get the word out in August about an original TV series, they turned to an unconventional partner: BitTorrent, a file-transfer protocol that distributes large amounts of digital data and is often used in peer-to-peer file sharing.
Within the first week, more than 1 million people downloaded the 500 MB file, with 50,000 people opting to receive emails about "Fly or Die," a fictional show based on the real-life experiences of Rock Mafia founders Tim James and Antonina Armato, a Santa Monica, Calif., songwriting duo that has penned or produced dozens of hits for Ellie Goulding, No Doubt, Mariah Carey, Green Day and others.
"We got such a great reaction that we're thinking, 'This is really worth rolling up our sleeves and giving it a real go,'" Armato says. "We've had lots of big TV producers contact us and say they're interested in taking the show to the next level. We never would have known this if we hadn't done the pilot this way."