Does Blockchain Hold the Key to Music's Future?
A song doesn't just happen. There are composers, lyricists, performers. Rights of ownership are divvied up across those parties, labels, publishers, distributors and possibly other entities. And the sale of one company to another means a small forest worth of paperwork to keep the records current and ensure all parties are properly paid for their work.
What if there were an easier way, one that not only allowed all the rights and ownership privileges of a song to remain together in an open, publicly readable and researchable database, but also gave artists the ability to post their song directly and collect payment every time a download or album was sold?
Welcome to the world of blockchain.
PeerTracks, a Texas-based company, is in the early stages of developing a blockchain for musicians that would create independent, user-friendly system for tracking ownership and rights for a song and also provide artists with another way to interact directly with fans, sell their albums and get paid what they're due immediately.
A blockchain is a ledger that can be viewed by anyone and is not the proprietary property of any one label, publisher or distributor. In that system, only the owner of the file—say, the performer who uploads the track to the blockchain—can make any changes to the rights or data attached to the song. There's no need to chase down rights held in different databases, or records kept far and wide, as is currently the case. Anyone using the blockchain can see when the change is made and can track ownership and rights, but no one can claim work that's not explicitly their own or try to change the division of royalty payments without going through the owner directly.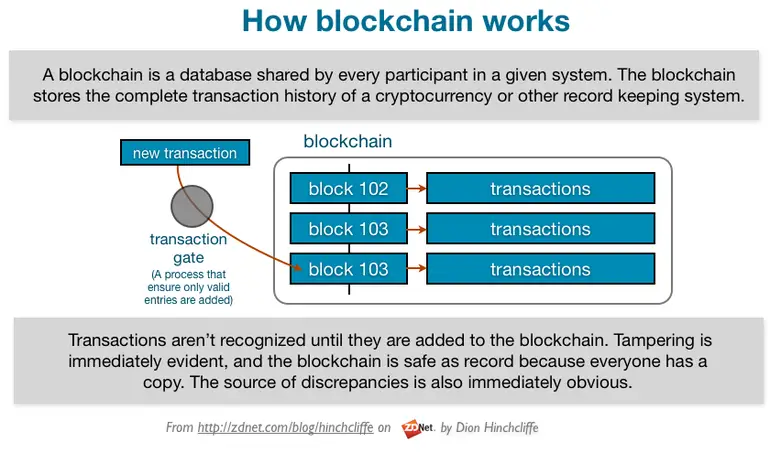 "This is the one thing that would change the game compared to the GRD," or Global Repertoire Database, a similar concept that had millions of dollars of private funding poured into it but ultimately failed, explains Cédric Cobban, president and founder of PeerTracks. His company has been working on developing a blockchain, called MUSE, for just over two years, and already the idea has morphed from its original intent.
The idea actually started with bitcoin, the digital currency. There was an artist who created her own cryptocurrency, commonly called altcoins, and her fans were using their collected tokens to trade for T-shirts, concert tickets, things of that nature. "It was a nice little science experiment. The problem was, she had to have her own developers to create her blockchain, then her fans had to download the client" to buy and sell the tokens, Cobban says. It's rare for musicians to have their own dedicated team of web developers as they can be expensive, making this system difficult to scale and with a huge barrier to entry.
"What we were trying to figure out is, there are huge advantages to having your own little token. We're trying to figure out a way to build something and with one click you have your own token, it's ready, that's tracked on a blockchain and can be redeemed." The ownership of the tokens can be tracked and a public record instantly denotes when a token is sold or transferred from one person to another, so there's no chance for theft or corruption and a person who has sold a token can't refute the transaction or try to use it.
"If I have 57 (Justin) Bieber tokens and I want to trade for $5, I don't have to go to eBay or a trader, I can post them for sale for $5, you buy them for $5, the blockchain matches, click, and now I have $5 and this guy has my Bieber tokens," Cobban says. "We built that. The PeerTracks platform is a basic platform where Bieber shows up, creates his million Bieber tokens, which he redeems for concerts. Who are my top 10 token holders? You get free tickets to my next Madison Square Garden show."
The tokens fluctuate in value based on demand—an unknown artist or one trying to build a fan base won't be able to ask as much for an individual token as someone more popular, and if an artist is offering a special event the cost of his or her token might go up. "This is the first thing we created on the platform that we'll be launching shortly. What came later is, we're using blockchain to be engaged with the token concept, and they can also buy music instantly. Payments go through instantly through this channel. That's when the idea came—we should use this for the rights managements section."
So, back to the music rights management part of this.
If many databases are a logistical nightmare when ownership changes hands, creating one more database probably doesn't seem like much of an improvement, right? Cobban admits this is like the old joke about engineers who develop a standard for screws in order to simplify the hardware, ultimately creating just one more option.
"The reason this is actually different, and we're investing in this, every single effort done so far was for some proprietary database that belonged to somebody. It had to be funded by a specific group of individuals, and no one would connect up to that because of the risk involved. Nobody could have a copy of that database and manage it themselves, they'd have to go through another company to manage it," he says.
PeerTracks will be a platform for artists to post and get paid for their music, to connect with fans, to instantly update and monitor ownership of rights, all with a few clicks. "It's on a blockchain so you know exactly how many downloads you've got. We can't hide it. The PeerTracks platform couldn't hide it. The money wouldn't be held by us, it's all peer-to-peer."
From an artist's perspective: "You would show up to PeerTracks, which looks like a regular website. You upload your song with some metadata—title, track, ISRC code, ISWC code, UPC code, go down the list. When you want to monetize it, the fields you're putting in are not being written to the PeerTracks database. That's the big game changer. Though you're writing down the information from PeerTracks, the data is being written onto the MUSE blockchain into what's called a smart contract."
The smart contract is the last piece of the puzzle when it comes to MUSE's launch, Cobban says. His company is waiting for the major recording labels to come to an agreement on the most important information to include in the contract. It would contain all ownership and royalty information and would stay within the blockchain even if PeerTracks went out of business or was purchased by another entity.  And all the information is in a single contract, not stacks of papers spread across multiple offices.
The end goal here is to make music publishing and rights ownership easier, simplified and unambiguous, to eliminate the conflicting paper trails that currently exist when it comes to who gets paid what for which piece of a song. Whether the MUSE blockchain really can alleviate all the chaos remains to be seen, but Cobban says "multiple thousands" of artists have preregistered and are waiting for the green light to begin building their profiles. It might be just another database to deal with, or it could be the next evolutionary step in the music industry that gives artists a stronger sense of control over their work.